URIC ACID FORMULA - 60 capsules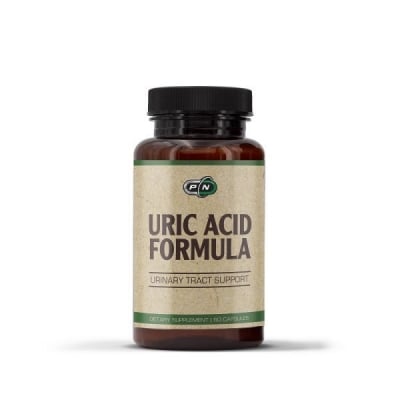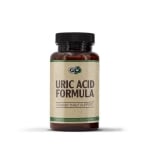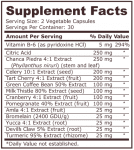 Add to Favorites
Your favourite products
Pack: 60 capsules
Manufacturer: PURE NUTRITION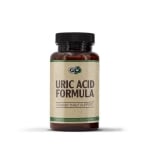 URIC ACID FORMULA - 60 capsules
Add to cart
Information
What is URІС АСІD FОRМULА from Pure Nutrіtіоn?
URІС АСІD FОRМULА is a combined formula that protects and heals the urinary tract and urinary tract from infections and is a prevention against cystitis.
Urinary tract infections (UTIs) are the second most common type of infection in the body.
UTIs are caused by organisms too small to be seen without a microscope, including fungi, viruses and bacteria.
The urinary tract is the body's drainage system for the removal of waste and excess water.
URІС АСІD FОRМULА contains only natural ingredients that work synergistically to enhance the overall result of the intake.
Citric acid
This is one of the most common nutritional supplements. It enters your blood and ends up in your urine, making your urine less citric. It is also known to have antioxidant and anti-inflammatory properties.
Capricious grapes
Also known as Indian grapes, amla or their scientific name, phyllanthus emblica, the grape is a fruit native to Southeast Asia that grows from deciduous trees. It is traditionally used as a natural remedy thanks to its impressive nutritional profile and the wide range of health benefits it can offer as an anti-inflammatory and anti-cancer agent.
Celery
Celery, which has the scientific name Apіum graveolens, is an herb from a family of plants called Apiaceae. Celery contains antioxidants and polysaccharides, which are known to act as anti-inflammatory, especially flavonoid and polyphenolic antioxidants.
Celery can help prevent urinary tract and bladder diseases, kidney problems, and even organ infections.
Red berries
Red berries appears to act by inhibiting the growth and colonization of bacteria that cause infection, including escherichia coli, the most common bacteria seen in infections of the urinary tract.
Pomegranate
Pomegranates are full of health-promoting and disease-fighting antioxidants, and pomegranates are one of the most highly antioxidant foods that fight free radicals and oxidative stress.
Why should you choose URIC ACID FORMULA from Pure Nutrіtіоn ?
Highly effective combination of ingredients to improve urinary tract health.
Prevents from infections
Acts antibacterial and boosts immunity
Reduces discomfort when urinating
GMP certificate for quality
Vegetarian capsules
Usage:
Take 2 capsules per day with food.
WARNING!
Keep out of reach of children!
Consult your physician if you are taking medications or have a medical condition.
Details
Barcode (ISBN, UPC, etc.)
8100058355960
Healthy dietary supplement to improve urinary tract function and prevent infections