VALERIAN ROOT - 60 capsules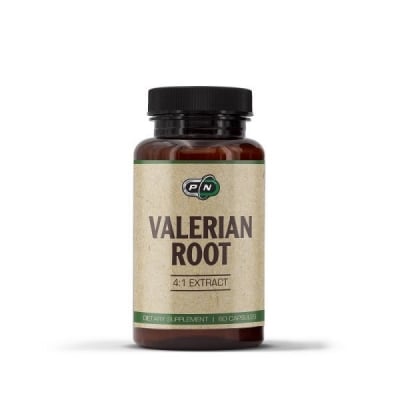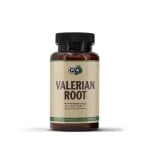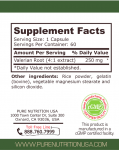 Add to Favorites
Your favourite products
Pack: 60 capsules
Manufacturer: PURE NUTRITION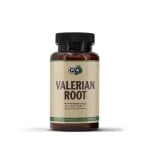 VALERIAN ROOT - 60 capsules
Add to cart
Information
What is VALERIAN ROOT by Pure Nutrіtіоn ?
Do you suffer from insomnia or are you just tired of the lack of a restful night's sleep?
Did you know that there is a herbal remedy that is used to treat insomnia, anxiety and nervous breakdown?
This natural and herbal sleep remedy is called valerian root.
Research shows that valerian roots are widely used and respected by the population and physicians for its sedative effects and anti-anxiety abilities.
Valerian root is extracted from valerian (Valeriana officinalis), a perennial flowering plant of the family Valerianaceae.
Valerian is native to Europe and parts of Asia and now also grows in northern America.
Valerian has been used as a healing herb since at least the time of Ancient Greece and Rome.
Hippocrates describes its properties, and more recently Galen prescribes it as a remedy against insomnia.
Why choose Valerian root from Pure Nutrіtіоn ?
Valerian root - 250 mg
GMP certificate for quality.
Health benefits of valerian:
Naturally promotes sleep
Reduces anxiety
Lowers blood pressure
Prevents menstrual cramps
Improves stress management
Usage:
Valerian seems to be most effective after taking it regularly for two or more weeks. It may take several weeks before the effects of adding valerian root are felt.
For insomnia, it can be taken one to two hours before bedtime or up to three times during the day, with the last dose taken close to bedtime.
The usual dose is one capsule.
WARNING!
Keep out of reach of children!
Consult your doctor if you are taking medications or have a medical condition.
Details
Barcode (ISBN, UPC, etc.)
8100058356028
Healthy herb to improve mood and overcome stress