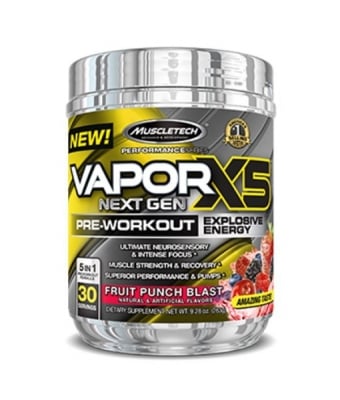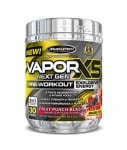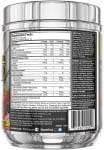 Add to Favorites
Your favourite products
Pack: 30 doses
Manufacturer: MUSCLETECH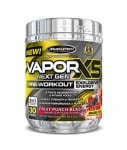 Add to cart
Information
MuѕсlеTесh Реrfоrmаnсе ѕеrіеѕ Vароrх5 Nехt Gеn is a pre-workout supplement of a new type containing 30 doses. If you are looking for a brutal explosiveness and improved results, this is your supplement.
Boosting performance and endurance
Beta-alanine, an amino acid, a precursor of carnosine, increases endurance and anaerobic capacity. Taurine, increasing glucose metabolism and amino acids.
Pumping
Citrulline malate
Energy and focuc
Caffeine Anhydrous - Dehydrated caffeine, increasing concentration and focus.
Stimulating the nervous system
L-thianine, an amino acid contained in green tea.
Supports cognitive function and mood.
Galangal root extract has a definite stimulating effect on the intestines and stomach, can calm down bowel and stomach movement, and relief the symptoms of food accumulation and dyspepsia.
Combined with an appropriate diet and exercise regimen will provide your body with 100% fat burning.
The product is in an all-natural form and is obtained by extracting the extract from the leaves of the African evergreen tree.
Intake method:
Take one serving of 8g dissolved in 150ml of water, about 15 minutes before workout.
WARNING!
Keep out of reach of children!
Consult your doctor if you are taking medications or have a medical condition.
Details
Flavour
Blue raspberry fusion
Fruit punch blast
Pre-workout product for better performance during training.