Vita-min Multiple Sport - 60 capsules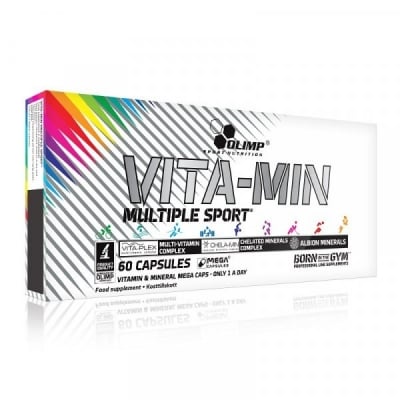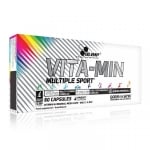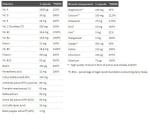 Add to Favorites
Your favourite products
Pack: 60 capsules
Manufacturer: OLIMP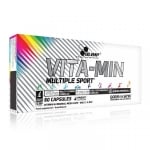 Vita-min Multiple Sport - 60 capsules
Add to cart
Information
VlTA-MlN MULTIPLE SPORT® - Health and strength for every day!
Vitamins and minerals are essential for every active person, but for athletes they are even more important.
The smooth running of all the processes in our body is linked to the presence of these minerals.
VlTA-MlN MULTIPLE SPORT® is an innovative two-complex formula containing:
Vitamin vіtаmіn соmрlеx - VlTA - PLEX® multі - vіtаmіn соmрlеx
It contains vitamins A, B, C, D, E, alpha-lipoic acid, green tea extract. Bioflavones have been added to the formula for better absorption of the whole formula.
Mineral complex - CHELA-MIN® cһelаtеd mіnеrаlѕ соmрlех
The mineral complex of VlTA-MlN MULTIPLE SPORT® by OLIMP SPORT NUTRITION includes essential minerals such as calcium, magnesium, zinc, selenium, iodine, chromium.
VlTA-MlN MULTIPLE SPORT®
Increases immune protection
Improves mood and tone
Helps boost sports performance
Directions:
Take one of the two types of VlTA - PLEX® multis and CHELA-MlN® multis 1 time a day.
Take with food.
WARNING!
Keep out of reach of children!
Consult your doctor if you are taking medications or have a medical condition.
Details
Product type
Immunostimulants
Multivitamins and minerals
Barcode (ISBN, UPC, etc.)
5901330023248
Multivitamins for athletes