Vitamin B-12 Complex - 60 ml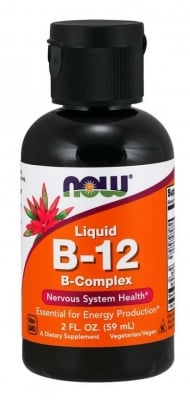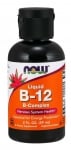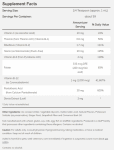 Add to Favorites
Your favourite products
Pack: 60 ml
Manufacturer: NOW FOODS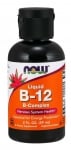 Vitamin B-12 Complex - 60 ml
Add to cart
Information
Vitamins of the "B" group;
Essential in DNA synthesis;
For a healthy nervous system;
Vegetarian formula;
With improved taste.
Vitamin B-12 is a water-soluble vitamin of great importance for the nervous system and the metabolism of fats and proteins; plays an important role in DNA synthesis; is essential for cells that divide intensively (e.g. red-blood cells).
Optimal intake of Vitamin B12 along with folate and Vitamin B6 increase serum homocysteine levels, which improves cardiovascular health.
Vitamin B12 is only found in foods of animal origin, which is why cpic vegetarians may develop a vitamin deficiency.
Therefore, supplementation with B12 is mostly recommended for them.
Directions:
Shake well before use.
Hold 1 ml for 30 seconds in the mouth, then swallow.
WARNING!
Keep out of reach of children!
Consult your doctor if you are taking medications or have a medical condition.
Details
Product type
Vitamins and minerals
Vitamin B-12
Barcode (ISBN, UPC, etc.)
733739004642
Liquid vitamin B 12 for more strength.