Vitamin B-12 Instant Energy - 75 packs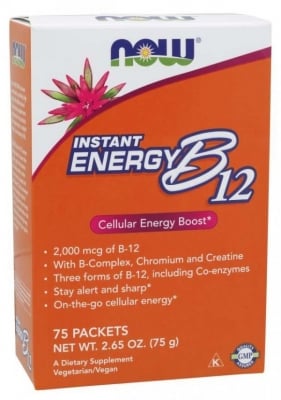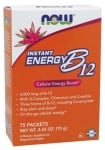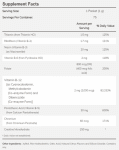 Add to Favorites
Your favourite products
Pack: 75 packs
Manufacturer: NOW FOODS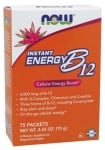 Vitamin B-12 Instant Energy - 75 packs
Add to cart
Information
Vitamin B-12 is the most complex in chemical type of all vitamins
Vitamin B12 has different forms. And this substrate contains the most common of them: cyanocobalamin, methyl cyanocobalamin, and dibencosie.
Why is it necessary to take Vitamin B-12
Large amounts are especially needed to prevent the breakdown of nerve tissue in the aging process.
Vitamin B-12 in its methylcobalamin form helps prevent Parkinson's disease and reduces the spread of the disease in those who have it.
Vitamin B-12 is also necessary for the denaturation of homocysteine.
This is a harmful secondary product of protein metabolism.
The presence of B-12 helps its conversion to methionine, which serves to build proteins.
In addition, it plays an important role in protein synthesis, which is necessary for cardiovascular activity.
High levels of homocysteine can cause heart disease and blood hearth.
Nоw Fооdѕ' B-12 Instant Energy hаѕ bееn awarded the Vіtу Awаrd (thе mоѕt prestigious U.S. supplement award) fоr Bоoѕt Energy Formula for 2009.
Directions:
One pack daily, dissolved in water or your favourite beverage.
Certificates for quality:
WARNING!
Keep out of reach of children!
Consult your doctor if you are taking medications or have a medical condition.
Details
Product type
Vitamins and minerals
Vitamin B-12
Barcode (ISBN, UPC, etc.)
733739004970
A B vitamin that boosts energy and overall health.