Vitamin B-5 (Pantothenic Acid) 500 mg - 100 capsules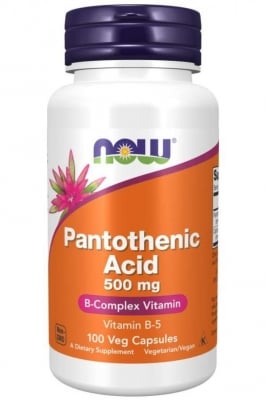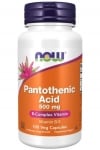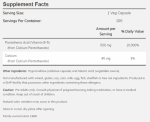 Add to Favorites
Your favourite products
Pack: 100 capsules
Manufacturer: NOW FOODS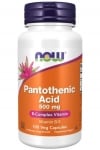 Vitamin B-5 (Pantothenic Acid) 500 mg - 100 capsules
Add to cart
Information
What is Pantothenic Acid
Pantothenic Acid (Vitamin B-5) is a water-soluble vitamin that is vital for the formation of enzyme-A(CoA), metabolism and synthesis of carbohydrates, proteins and fats.
The name of Vitamin B-5 - Pantothenic Acid is derived from the Greek word "pantos", which means "new".
Vitamin B-5 has an activating influence on the functions of the large brain lobes, has a vasolidating effect
This vitamin lowers the level of cholesterol and triglycerides in the liver, it is suitable for diseases of the heart and liver, stomach ulcers and duodenal ulcers, ulcers and wounds that are difficult to heal, infectious diseases.
Pantothenic Acid helps in the fight against alcohol addiction and narcotic psychoses.
Its deficiency leads to the development of dermatitis and the appearance of symptoms indicative of impaired function of the nervous system and gastrointestinal tract, such as fainting, decreased appetite, unpleasant sensations in the stomach area, weakness, deterioration of memory.
Usage:
One capsule daily recommended with food.
WARNING!
Keep out of reach of children!
Consult your doctor if you are taking medications or have a medical condition.
Details
Product type
Vitamins and minerals
Vitamin B-5
Barcode (ISBN, UPC, etc.)
733739004864
Involved in the production of hormones, energy and red blood cells.