Vitamin B-50 - 100 tablets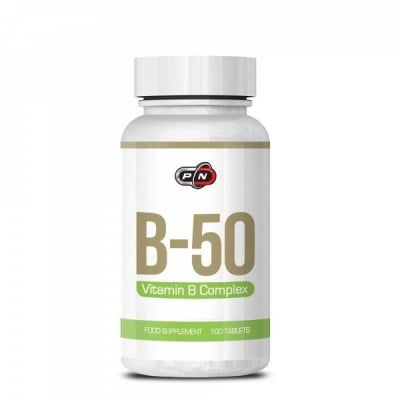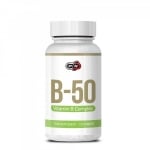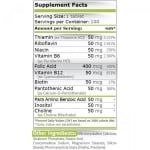 Add to Favorites
Your favourite products
Pack: 100 tablets
Manufacturer: PURE NUTRITION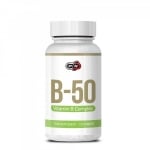 Vitamin B-50 - 100 tablets
Add to cart
Information
A complex of B vitamins is among the most important nutrients for all athletes.
The product of Pure Nutrіtіоn - B-50 has numerous positive effects on a number of key processes in the human body.
Lets look at its constituent elements separately:
Vitamin B1 (Thiamine)
Vitamin B2 (Riboflavin)
Vitamin B3 (Niacin)
Biotin
Folic acid
Vitamin B12
Overdosing with B Complex is impossible, because the excess quantities are thrown out of the body.
Vitamin B-50 has strong synergistic properties, therefore all vitamins of the group should be taken together.
Being strong as complex, most of the B group vitamins also have powerful individual properties.
Vitamin B-50 benefits:
Supports the nervous system
Supports the immune system
Anti-stress formula
Increases energy
Boosts tone
Directions:
One tablet daily with meals.
WARNING!
Keep out of reach of children!
Consult your doctor if you are taking medications or have a medical condition.
Details
Product type
Health
Immunostimulants
Vitamins and minerals
Barcode (ISBN, UPC, etc.)
8100058334934
Complex of B vitamins, helping the production of energy in the body, the health of the nervous system, etc.