Витамин D-3 1000 IU - 360 softgels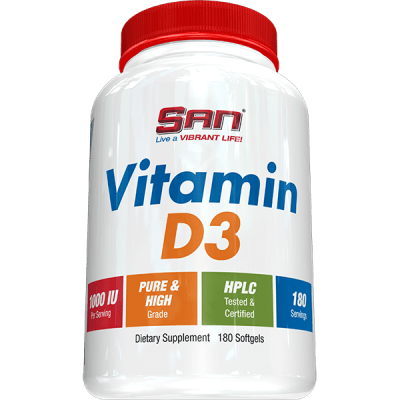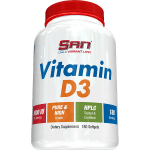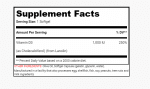 Add to Favorites
Your favourite products
Pack: 360 softgels
Manufacturer: SAN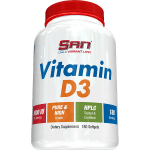 Витамин D-3 1000 IU - 360 softgels
Add to cart
Information
Get your daily dose of sunshine vitamin without being in the sun!
Why choose SAN - VltAMlN D3 ?
1000 IU in a dragee
Enhances the strength of the kidneys
Promotes good dental health
Improves the absorption of calcium
Increases immune protection
Helps prevent vitamin D deficiency.
Vitamin D3 is either produced by our skin from the sun's ultraviolet energy or is obtained through food.
In the winter months, it becomes difficult to get the vitamin D we need, because sunlight is lacking.
For this reason, we need to get it through food or nutritional supplementation.
Sаn - Vіtаmіn D3 delivers the doses of this essential vitamin we need in a highly absorbed liquid teaspoon. It is convenient to take and ultra-effective.
Use vitamin D3 to make sure you get exactly 1000 IU per dose to keep your bones healthy, ensure healthy levels of calcium and support dental health and fight vitamin D deficit.
Directions:
1 teaspoon per day with food.
WARNING!
Keep out of reach of children!
Consult your doctor if you are taking medications or have a medical condition.
Details
Product type
Immunostimulants
Vitamin D-3
Barcode (ISBN, UPC, etc.)
672898414056
Get your daily dose of vitamin D in a soft and ultra-effective dragee