Vitamin E-400 IU (Sun-E) - 60 softgels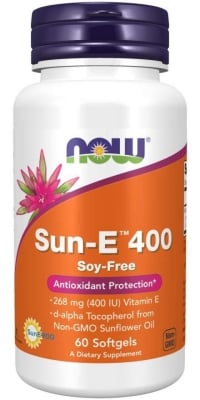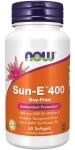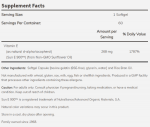 Add to Favorites
Your favourite products
Pack: 60 softgels
Manufacturer: NOW FOODS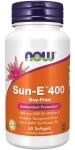 Vitamin E-400 IU (Sun-E) - 60 softgels
Add to cart
Information
Vitamin E is actually a group of eight different substances with antioxidant properties
These substances are called tocopherols and tocopherols (alpha, beta, gamma and delta).
Initially this vitamin was considered to be a fat derived from plant sources.
Sun-E 400 is a natural vitamin E derived from sunflower oil.
The product does not contain soy!
Vitamin E is an essential vitamin, which means that the human body cannot synthesize it on its own and therefore daily intake through food or supplements is necessary.
Vitamin E is a fat-soluble vitamin and is contained in protein membranes.
Alpha-tocopherol is a strong antioxidant that prevents the formation of free radicals and reduces the oxidation of lipids in the cells.
Vitamin E improves the functions of the immune and cardiovascular systems.
It is necessary for thin people who need more vitamin E for their heart, brain and sexual organs.
Vitamin E deficiency can be the cause of a number of diseases like, sterility, menstrual problems, shorten life of red blood cells, neoplastic damage, etc.
Usage:
One capsule in the morning with food.
WARNING!
Keep out of reach of children!
Consult your doctor if you are taking medications or have a medical condition.
Details
Product type
Antioxidants
Vitamin E
Vitamins and minerals
Barcode (ISBN, UPC, etc.)
733739009357
Fat-soluble vitamin. An important antioxidant for the body.