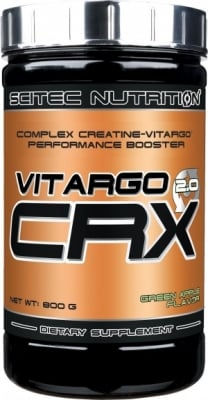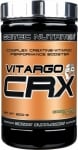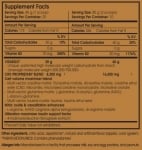 Add to Favorites
Your favourite products
Pack: 800 g
Manufacturer: SCITEC NUTRITION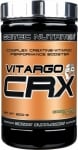 Add to cart
Information
VITARGO CRX is a clinically-tested supplement containing a patented carbohydrate which is produced from Swedish corn protein.
VITARGO is an extremely fast energy source, which fills glycogen depots and supports recovery processes.
The product passes through the stomach very quickly, so it does not cause heaviness or discomfort like other products of this type. It helps the body hydration.
That the supplement is enriched with a creatine matrix, glutamine, arginine, taurine and fenugreek extract, which helps to increase testosterone levels.
This means that VITARVO CRX is exclusively suitable for increasing recovery, strength and muscle mass.
Ensures the fastest and most complete replenishment with glycogen.
Directions:
1 serving (40 g) in 400 ml of water.
Use before and after workout.
WARNING!
Store out of reach of children!
Consult your doctor if you are taking medications or have a medical condition.
Details
Barcode (ISBN, UPC, etc.)
728633100460
A quick source of energy and aids recovery processes.