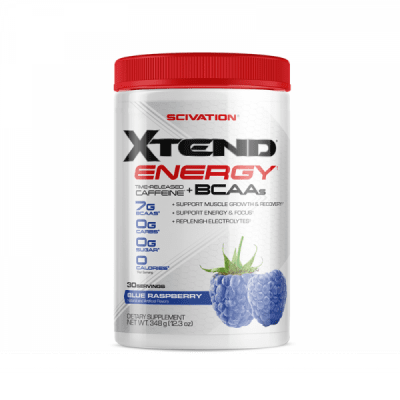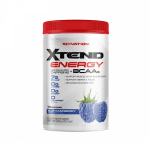 Add to Favorites
Your favourite products
Pack: 30 doses
Manufacturer: SCIVATION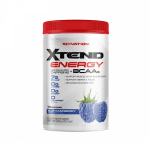 Add to cart
Information
The latest version of one of the most popular amino acid formulas on the market with 125 mg of COFFEIN added!
Xtend is an combined supplement of the amino acids most needed for muscle recovery.
It is known that 30% of the muscles are essential amino acids - Leucine, Isoleucine, Valine.
These are combined in a ratio of 2:1:1, which according to many studies is the optimal ratio.
More than 60% of the muscles are glutamine aminos. Hend is also enriched with it.
Scivation - Xtend and its set of amino acids have a known psychostimulant effect
They improve memory performance and increase vancentation.
In addition to the above ingredients, citrulline malate (aids pumping in the cusles) and vitamin B6 are added to Xtend, enhancing protein synthesis.
In the new formula of Xtend a completely new complex of electrolytes has been added.
The electrolytes are minerals such as callium and sodium, which support the water balance in the body, the performance of the muscles and the muscular systems.
Also, the electrolytes increase ATP resynthesis and energy provision.
Usage:
Mix two scoops in 400-500ml of water and start drinking before the workout.
Continue to use them during the workout.
Immediately after workout, mix 2 more scoops.
Can be added to protein shake.
WARNING!
Keep out of reach of children!
Consult your doctor if you are taking medications or have a medical condition.
The best amino acids to take during and after exercise with added caffeine