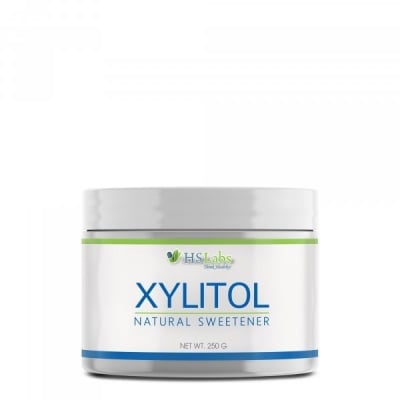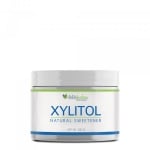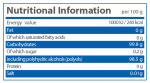 Add to Favorites
Your favourite products
Pack: 250 g
Manufacturer: HS LABS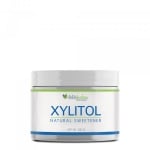 Add to cart
Information
What is HS Lаbѕ Xylitol ?
HS Lаbѕ Xylitoll is a naturally occurring sweetener. It is used as an alternative to traditional sugar.

HS Lаbѕ Xylitol is a low glycemic index sugar substitute.
Some researches suggest that it may also improve dental health, prevent ear infections and possess antioxidant properties.

Xylitol occurs naturally in small amounts in infused fruits and vegetables, trees, corn stover and even in the human body.

Producers use xylitol as a sugar substitute because its sweetness is comparable to that of the sugar but with more calories.
How can be used the HS Lаbѕ Xylitol ?
Xylitol is suitable for use in the preparation of:
sugar-free candies, gum or jelly candies
jam and jellies
nut butters, including peanut butter
NS LABS HULITOL is preferred by many people as it has low glycemic index.
Xylitol has the properties to improve:
Dental health
Reduces the appearance of ear infections
Has an antioxidant effect
WARNING!
Keep out of reach of children!
Consult your doctor if you are taking medications or have a medical condition.
Details
Barcode (ISBN, UPC, etc.)
3800234191034
Low calorie natural sweetener suitable for use in beverages and desserts