Zinc - Balkan Pharmaceuticals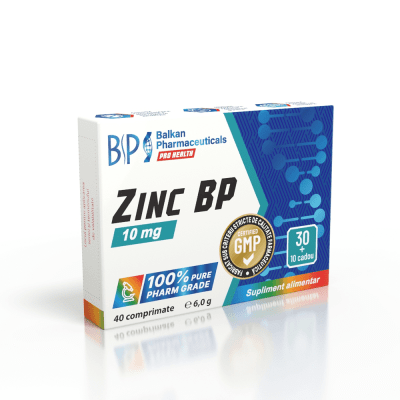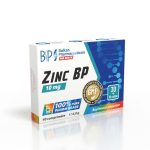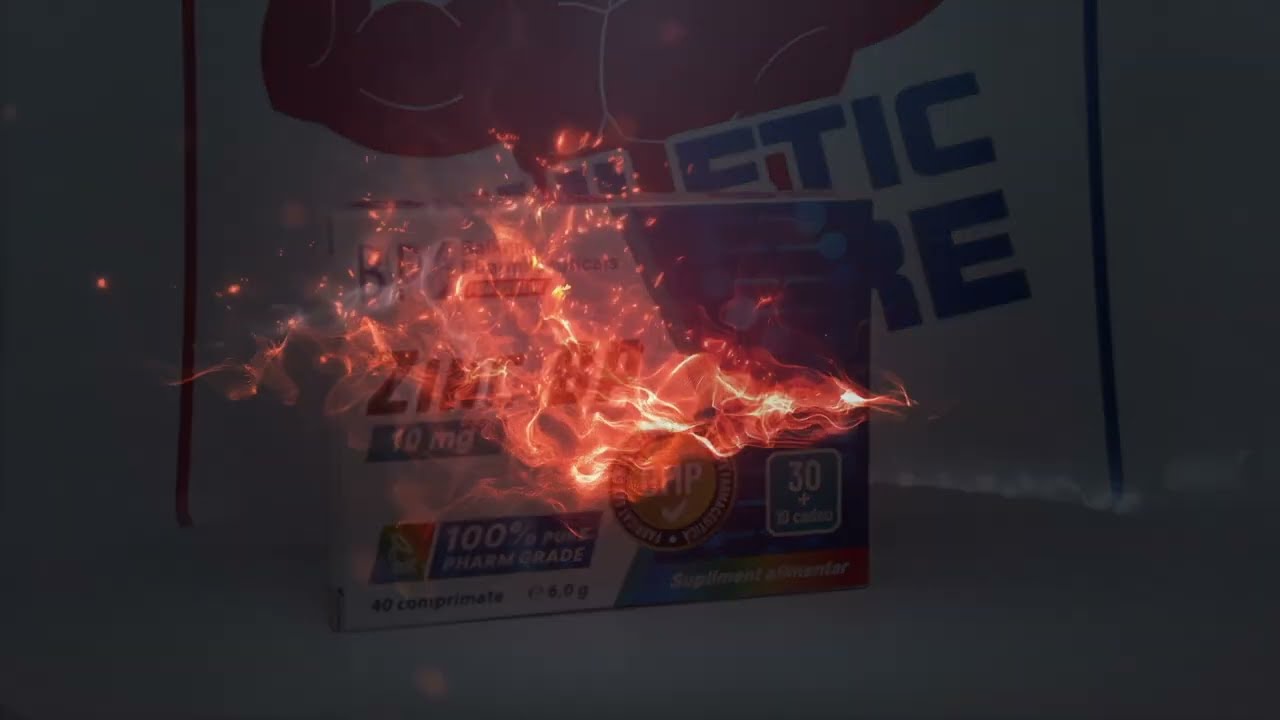 New product
Add to Favorites
Your favourite products
Pack: 40 tablets
Manufacturer: Balkan Pharmaceuticals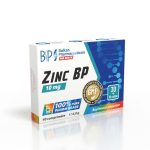 Zinc - Balkan Pharmaceuticals
Add to cart
Information
A nutrient-rich diet high in zinc is among the most sought-after strategies to help the body fight free radicals and prevent oxidative stress.
There is evidence that a diet rich in zinc can help promote cardiovascular health, diabetes and some neurodegenerative diseases.
Supplements with zinc and resveratrol can be used as an adjunct to complement the diet, and we recommend that you always consult a specialist to inquire about the possibility of adding this element to your routine.

WHAT IS A ZINC?
Do you know what zinc is in your food?
Do you like to eat grapes and peanuts, use medicinal plants and enjoy a glass of delicious wine? If so, you are already consuming the main component of this protective supplement, which is resveratrol, a phytochemical of plant origin.
Resveratrol and zinc are nutrients found in food that can be used by our body with an antioxidant function, helping to protect against damage caused by free radicals, these nutrients are also used by the body for other functions such as anti-inflammatory, cardioprotection, neuroprotection, in addition, the nutrients resveratrol and zinc help metabolize carbohydrates, an effect popularly referred to as "antidiabetic".
Furthermore, it is essential for the course of countless chemical reactions in the body.
It is present in more than 300 enzymes, plays a role in the functioning of some hormones, helps in protein synthesis, reproduction and the normal functioning of the immune system.
Lack of zinc in the body affects taste sensations and digestion, causing loss of appetite. It can also cause other problems in children's growth and development as it will affect reduced motor activity, cognitive development and bone mass.

WHAT ARE RESVERATROL AND ZINC USED FOR?
Resveratrol and zinc are important soldiers in the fight against free radicals. These nutrients can be used by the body through the defense system, helping to fight disease. The use of the compound can be made whenever there are professional indications, as a measure to supplement the diet when it is not enough.
Exercises of low and moderate intensity, such as walking, running, swimming, aerobics, relaxation, yoga and weight training, are essential in the fight against free radicals. The use of resveratrol and zinc, along with exercise, contributes to the production of important enzymes that tend to decline with age, enabling oxidative stress.
According to researchers, a healthy diet rich in zinc and resveratrol, along with physical activity, are necessary for the body to fight free radicals - substances released by the body itself that can cause degenerative diseases, lead to aging and cell death.
BENEFITS OF ZINC
One of the main benefits of resveratrol and zinc is its antioxidant capacity, which protects the body and slows the production of free radicals and triggers the body's immune system. Consumption of the nutrients helps to improve vision, speeds up the metabolism of vitamin A, proteins, carbohydrates and fats and is beneficial in protecting heart health.
Resveratrol and zinc contribute to the control of oxidative stress in some chronic diseases, such as diabetes and cardiovascular disease. Supplementation with resveratrol and zinc may have antidiabetic effects with the potential to improve insulin resistance and reduce plasma glucose.
Consumption of these nutrients is also a powerful ally in the fight and prevention of atherosclerosis and in the control of blood pressure, further contributing to heart health. It helps control bad cholesterol (LDL) and stimulates good cholesterol (HDL).

HOW TO CONSUME ZINC?
So how do we consume resveratrol and zinc besides eating grapes, peanuts and drinking wine in moderation?
Due to the different concentrations of resveratrol in plants, it is difficult to predict its exact amount when consuming foods rich in this substance, given that biosynthesis can be influenced by several factors.
The most recommended dose is 1 tablet daily ( with meals ).

FOR WHOM IS ZINC SUITABLE?
For people who do heavy workouts and exercises in bodybuilding, crossfit or weightlifting, the product should be consumed during meals.
For those doing aerobic exercise such as cycling, running or swimming, it is recommended to take it immediately after exercise.

CAN ZINC BE TAKEN TOGETHER WITH OTHER MEDICINES?
It is not recommended to use Zinc in people who are taking anticoagulant medications, such as warfarin or acetylsalicylic acid.
As well as children, pregnant or breastfeeding women should get advice from their doctor or nutritionist so that the specialist can determine the appropriate dose for each individual case.
Anyone taking medication should consult the professional responsible for treatment to enquire about the possibility of including this product in the routine programme.