ZINC PICOLINATE 15 mg - 150 tablets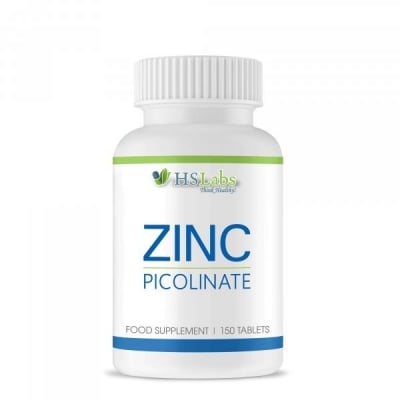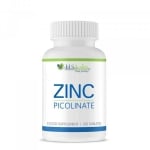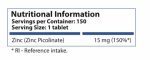 Add to Favorites
Your favourite products
Pack: 150 tablets
Manufacturer: HS LABS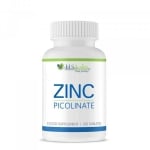 ZINC PICOLINATE 15 mg - 150 tablets
Add to cart
Information
What is HS LABS Zіnс Picolinate ?
HS LABS Zіnс Picolinate is a powerful zinc supplement providing zinc picolinate, a form of organic zinc, which is better absorbed than other forms of zinc such as zinc oxide.
Zinc is considered an essential nutrient, which means your body cannot produce or store it.
In fact, zinc is the second most abundant micronutrient in your body, after iron, and is present in all food.
Zinc is necessary for the activity of over 300 enzymes that support metabolism, digestion, nerve function and many other processes.
Benefits of HS LABS Zіnс Picolinate:
Powerful antioxidant
Strong immunostimulator
Promotes eye health
Boosts our immune system
Enhances wound healing
Balances hormones
Promotes the growth of muscles
Improves heart health
Zinc deficiency is a major contributor to the accumulation of toxins, gastrointestinal inflammation, immunity suppression and hormonal imbalances.
Each tablet of HS LABS Zіnс Picolinate provides 15 mg of zinc picolinate to help you meet your daily zinc needs.
Directions:
1 tablet per day with food.
WARNING!
Keep out of reach of children!
Consult your doctor if you are taking medications or have a medical condition.
Details
Product type
Vitamins and minerals
Zinc
Barcode (ISBN, UPC, etc.)
3800234190839
Essential mineral to boost immune protection