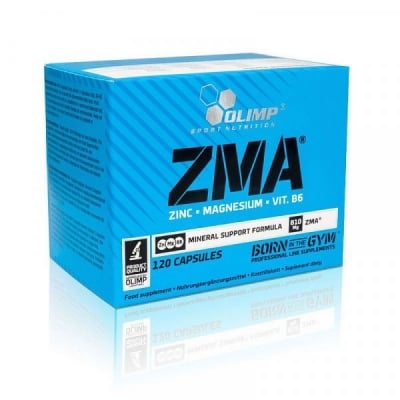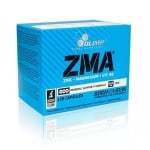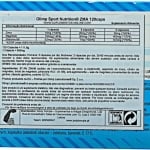 Add to Favorites
Your favourite products
Pack: 120 capsules
Manufacturer: OLIMP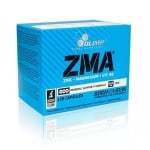 Add to cart
Information
ZMA is a vitamin and mineral supplement with a number of health and sports applications.
The supplement consists of two minerals - (zinc and magnesium) and one vitamin - B6.
The combination is in a strictly defined ratio, namely - zinc - 30 mg, magnesium - 450 mg, B6 - 10.5 mg.
The benefits of taking this supplement are many. The most significant of them are :
improving sleep
improving the recovery process
naturally increasing testosterone levels
increasing strength
increased libido
prevention of mycosis and prevention of inflammation
Product can be combined with other testosterone stimulants.
This will significantly increase athletic performance and contribute to building a body with minimal fat.
The supplement is suitable for non-athletes as well as for athletes.
Intake:
For men - 3 capsules before sleep.
For women - 2 ĸapcyls before bedtime.
WARNING!
Keep out of reach of children!
Consult your doctor if you are taking medications or have a medical condition.
Details
Product type
Immunostimulants
Vitamins and minerals
Barcode (ISBN, UPC, etc.)
5901330022890
Vitamin-mineral complex , improves sleep quality