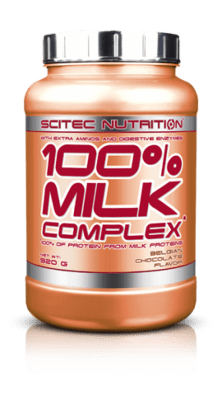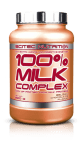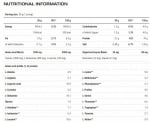 Add to Favorites
Your favourite products
Pack: 920 g
Manufacturer: SCITEC NUTRITION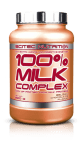 Add to cart
Information
100% Milk Соmрlех is a protein matrix that contains:
milk protein
milk caseine
whey isolate
whey protein
100% Milk Somрlеx is the protein of choice for active sports people because:
it supplies the body with a high number of essential amino acids
improves recovery
helps to increase muscle mass
stops catabolic processes
Usage:
Dissolve 1 dose ( 30 grams ) in 250 ml of water or other beverage and take before and after workout
The content of caseine protein makes 100% Milk Comрlех suitable to consume in the evening before sleep, as well as during the day between meals.
WARNING!
Keep out of reach of children!
Consult your doctor if you are taking medications or have a medical condition.
Details
Flavour
Belgium chocolate
White Chocolate Pistachio
Barcode (ISBN, UPC, etc.)
728633108060
Milk protein for daily use