100% Whey Professional - 2350 g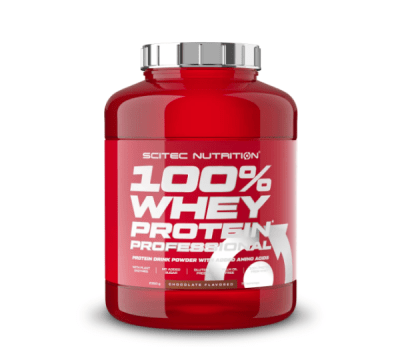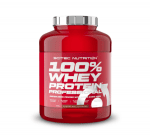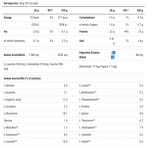 Add to Favorites
Your favourite products
Pack: 2350 g
Manufacturer: SCITEC NUTRITION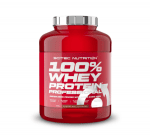 100% Whey Professional - 2350 g
Add to cart
Information
100% Whey Protein Professional contains a blend of ultra-filtered whey protein and whey isolate
Whey protein is recognized as the king of all proteins in bodybuilding, has the highest biological value.
It has a better amino acid profile and a higher content of branched chain aminos (L-leucine, L-isoleucine and L-valine) than other protein sources.
Whey protein has the ability to increase endogenous glutathione synthesis.
Glutathione is the most potent natural antagonist in the body.
Scitec Nutrіtіоn's whey has a perfect amino acid profile
47.5% of its protein content is represented by the so-called anabolic amino acids (L-leucine, L-isoleucine, L-valine, L-arginine, L-glutamine and L-tyrosine).
The product is enriched with L-glutamine - the most common amino acid in the muscles.
There is an addition of digestive enzymes - pepsin and bromelain.
These enzymes calm down the breakdown of protein and assist its absorption in the body's gastrointestinal tract.
This product has a low lactose content and does not contain aspartame!
Directions:
This blend can be taken together with any other food in order to increase the protein content.
You can also take it alone in more special circumstances and moments - during a diet, before and after a workout.
Up to 30 g per day.
WARNING!
Keep out of reach of children!
Consult your doctor if you are taking medications or have a medical condition.
Details
Flavour
Chocolate Coconut
Chocolate Peanut
Chocolate hazelnut
Vanilla
Barcode (ISBN, UPC, etc.)
5999100012790
Whey protein concentrate with added enzymes for better absorption.