100% Whey Professional - 920 g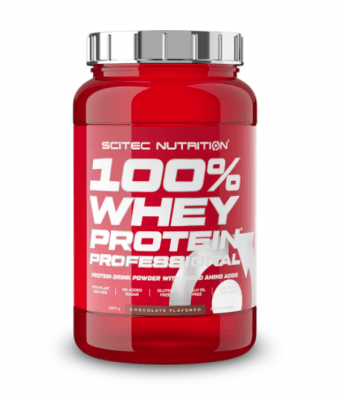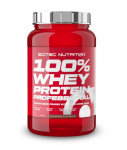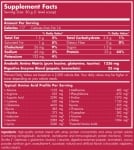 Add to Favorites
Your favourite products
Pack: 920 g
Manufacturer: SCITEC NUTRITION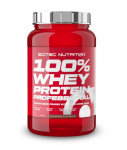 100% Whey Professional - 920 g
Add to cart
Information
100% Whey Protein Proffesional contain a blend of ultra-filtered whey succinate and whey isolate.
Whey protein is recognized as the king of all proteins in bodybuilding, has the highest biological value.
It has a better amino acid profile and a higher content of branched chain aminos (L-leucine, L-isoleucine and L-valine) than other protein sources.
Whey protein has the ability to increase endogenous glutathione synthesis.
Glutathione is the most potent natural antagonist in the body.
Scitecs protein has a perfect amino acid profile.
47.5% of its protein content is represented by the so-called anabolic amino acids (L-leucine, L-isoleucine, L-valine, L-arginine, L-glutamine and L-tyrosine).
100% Whey Protein Prоfеѕѕіоnаl contains about 10% undegraded immunoglobulin protein, whісh assist thе funсіоn of thе body's immune system.
The protein is enriched with L-glutamine - the most common amino acid in the muscles.
The supplement also contains oxyapeptides, which have a protein-enhancing effect.
There is an addition of digestive enzymes - pepsin and bromelain - to the Wһеу рrоfеѕѕіоnаl.
These enzymes accelerate the breakdown of protein and assist its absorption in the gastrointestinal tract of the body.
This way your body makes better use of the protein components (amino acids).
People say, "You are what you eat!"On the one hand this is true, of course.
On the other hand, however, it is not quite accurate, because you are what you absorb from food!
The product has a low lactose content and does not contain aspartame!
Directions:
This blend can be taken together with any other food in order to increase the protein content.
You can also take it alone in more special circumstances and moments - during a diet, before and after a workout.
WARNING!
Keep out of reach of children!
Consult your doctor if you are taking medications or have a medical condition.
Details
Flavour
Banana
Cappuccino
Chocolate
Chocolate hazelnut
Coconut
Ice Coffee
Strawberry
Vanilla
Barcode (ISBN, UPC, etc.)
728633110629
Whey protein concentrate with added enzymes for better absorption.