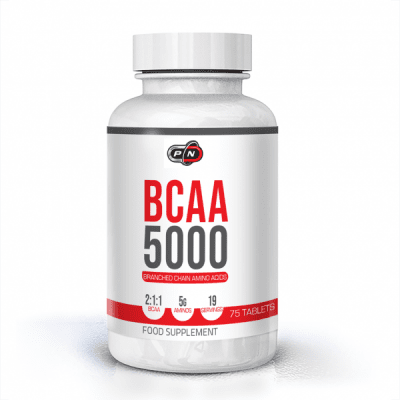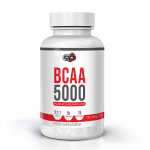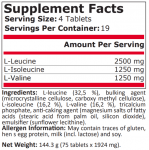 Add to Favorites
Your favourite products
Pack: 75 tablets
Manufacturer: PURE NUTRITION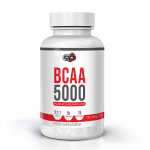 Add to cart
Information
What are the benefits of BCAA 5000 from Pure Nutrіtіоn?
BCAA 5000 is a complex of chain-linked amino acids with a strong anti-inflammatory action, a unique recovery and a boost in lean muscle mass.
BCAA 5000 is a carefully selected blend of Leucine, Isoleucine and Valine with a ratio of 2:1:1, which is considered the best effective combination.
BCAA 5000 will take your recovery to a new and higher level.
BCAAs 5000 are the amino acids you need at the so-called critical and catabolic moment immediately after a workout.
It is important to note that this supplement is not intended solely for athletes.
It is also particularly well suited for people, whose work is mainly related to physical activity.
It is preferable to consume the amino acids with a branched chain also when your menu for one reason or another remains poor in protein.
Last but not least, we should mention the exceptional usefulness of these amino acids in the healing processes of the body.
Usage:
Take 1 dose (4 tabs) 2 to 3 times daily for a maximum effect.
WARNING!
Keep out of reach of children!
Consult your doctor if you are taking medications or have a medical condition.
Details
Barcode (ISBN, UPC, etc.)
4014871713392
BCAA amino acids with high concentration