Choosing ZMA: How to Choose the Optimal Dose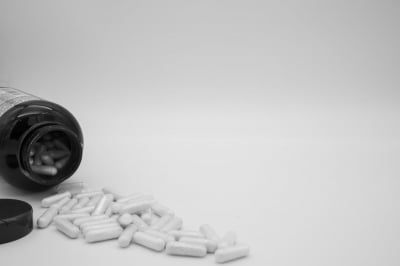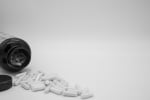 Zinc Magnesium Aspartate, commonly known as ZMA, is a popular dietary supplement known for its numerous health benefits, including enhanced athletic performance, improved sleep quality, and support for immune function.
But choosing the optimal dose can be tricky.
Inappropriate dosages can lead to ineffectiveness or unwanted side effects.
This article provides a comprehensive guide on how to determine the best ZMA dosage for your specific needs.
What is ZMA?

ZMA is a combination of three essential nutrients:
Zinc - Vital for immune function, wound healing, and protein synthesis.
Magnesium - Important for muscle function, bone health, and nervous system balance.
Vitamin B6 - Necessary for metabolism, brain function, and hormone production.
These nutrients are combined in specific ratios designed to maximize absorption and effectiveness.
Many athletes use ZMA to improve muscle recovery and sleep quality, but it is also commonly used to support general well-being.
Factors to Consider When Determining Dosage

Gender and Age
Gender and age significantly affect nutrient requirements. Generally, adult men require more zinc than women, mainly due to its role in testosterone production.
However, older adults may have slightly different needs, as both zinc and magnesium absorption decrease with age.
Activity Level
Athletes or those engaging in strenuous physical activities may require higher doses to compensate for greater mineral loss through sweat and to support muscle recovery.
Dietary Intake
Your existing diet is crucial in determining your ZMA needs. If you consume foods rich in zinc, magnesium, and vitamin B6, you may require a lower supplemental dose.
Existing Medical Conditions
Individuals with certain medical conditions may need to adjust their dosage accordingly. For instance, people with kidney disease should avoid taking excessive magnesium.
Always consult a healthcare provider if you have a medical condition or are taking other medications.
Recommended Dosage

General Guidelines
Zinc: 30-40 mg per day
Magnesium: 400-500 mg per day
Vitamin B6: 10-20 mg per day
These are the standard doses commonly found in ZMA supplements.
However, the optimal dose for you may differ.
Athletes
For athletes or those with high activity levels, the upper end of the recommended range is often suggested.
Still, it's best to start with a lower dose and adjust based on your response.
Women
Women may require a slightly lower dosage, especially for zinc. Some
ZMA formulations for women adjust these proportions accordingly.
Potential Side Effects

Zinc Overdose: Can lead to nausea, vomiting, and even lower immunity in extreme cases.


Magnesium Overdose: May result in diarrhea, cramping, and potential kidney problems.


Vitamin B6 Overdose: Prolonged excessive intake can lead to nerve damage.
Conclusion

Choosing the optimal ZMA dose requires a thoughtful consideration of various factors, including gender, age, activity level, and existing health conditions.
It is always best to consult a healthcare provider for personalized advice.
Start with a lower dose and adjust as necessary to ensure you're maximizing the benefits while minimizing potential risks.
Remember, while ZMA can be a valuable addition to your wellness regimen, it should not replace a balanced diet and healthy lifestyle.
Disclaimer: This article is intended for informational purposes only and should not be considered medical advice.
Always consult a healthcare provider for personalized medical advice.