Physical activity during pregnancy: benefits, precautions, and recommendations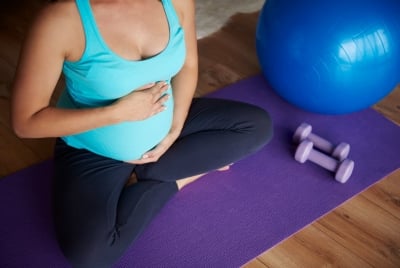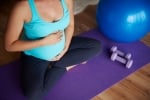 Pregnancy is a transformative period in a woman's life, marked by physiological, emotional, and hormonal changes.
Amid these transformations, maintaining a physically active lifestyle can provide numerous benefits.
Here's a comprehensive look at the importance of physical activity during pregnancy, its benefits, precautions to consider, and recommendations to ensure safe practice.
Benefits of physical activity during pregnancy

Improved cardiovascular health: Regular exercise can help improve blood circulation, reduce the risk of excessive weight gain, and manage blood pressure, which is especially beneficial given the increased cardiovascular demands during pregnancy.
Enhanced musculoskeletal health: Strengthening core and pelvic muscles can help manage postural changes, prevent back pain, and support the weight of the growing fetus.
Better mental well-being: Physical activity can help in managing mood swings and emotional stress by releasing endorphins – the body's natural mood enhancers.
Reduced pregnancy complications: Regular exercise has been linked to a reduced risk of gestational diabetes, preeclampsia, and cesarean delivery.
Preparation for labor: A well-conditioned body can handle the physical demands of labor and delivery more efficiently.
Faster recovery post-delivery: Active mothers often experience a quicker recovery post-delivery, both physically and mentally.
Precautions for physical activity during pregnancy

While exercise during pregnancy is beneficial, it's crucial to understand the precautions:
Consult a healthcare professional: Always seek advice from your healthcare provider before starting or continuing any exercise regimen.
Avoid high-risk sports: Activities that carry a high risk of falling or trauma to the abdomen, such as horseback riding, skiing, or contact sports, should be avoided.
Stay hydrated: Pregnant women are more prone to dehydration. Ensure adequate fluid intake before, during, and after exercise.
Avoid overheating: High-intensity workouts or exercising in hot and humid environments can raise the body's core temperature, which might be harmful to the fetus.
Listen to your body: If you feel pain, dizziness, shortness of breath, or any unusual symptoms, stop exercising and consult your healthcare provider.
Recommendations for physical activity

Frequency: Aim for at least 150 minutes of moderate-intensity exercise weekly, spread over multiple days.
Type: Low-impact exercises like walking, swimming, stationary cycling, and prenatal yoga are generally safe and beneficial.
Strength training: Light-to-moderate strength training exercises can be beneficial. Focus on major muscle groups but avoid exercises that put pressure on the abdomen.
Flexibility: Gentle stretching exercises can help alleviate muscle tension and enhance flexibility.
Kegel exercises: These help strengthen the pelvic floor muscles, which support the uterus, bladder, and bowels, and can aid in childbirth and postpartum recovery.
Breathing: Focus on deep, rhythmic breathing to ensure adequate oxygen delivery to both mother and baby.
Posture: Paying attention to posture during physical activity helps manage changes in the body's center of gravity.
In conclusion...

Physical activity during pregnancy, when done safely, can greatly benefit both the mother and the developing fetus.
However, it's imperative to tailor activities to individual needs, be vigilant of any unusual symptoms, and always consult healthcare professionals before making decisions about exercise during this crucial period.