How to Choose Vitamin C: Active Forms in Deficiency and Treatment of Colds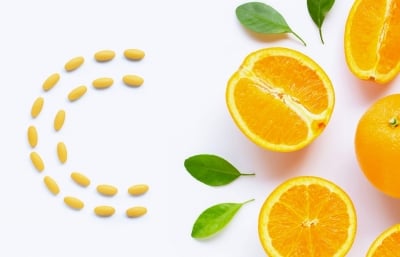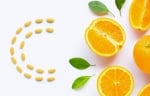 Vitamin C, also known as ascorbic acid, is an essential nutrient that plays a vital role in various bodily functions including the growth, development, and repair of tissues.
It's a potent antioxidant, aids in the absorption of iron, and is essential for the proper functioning of the immune system.
Despite its importance, the body cannot produce vitamin C, so it needs to be obtained from diet or supplements.
But not all vitamin C supplements are created equal.
Here is a comprehensive guide on how to choose the right form of vitamin C for deficiency and treatment of colds.
Why Vitamin C Matters

Before delving into how to select the right type of vitamin C, it's essential to understand its significance.
Vitamin C helps to:
Produce collagen, a protein necessary for healthy skin, bones, and cartilage.
Enhance iron absorption, particularly non-heme iron found in plant-based foods.
Act as an antioxidant, protecting cells from damage caused by free radicals.
Support immune function by promoting the activity of white blood cells and acting as a barrier against pathogens.
Different Forms of Vitamin C

Ascorbic Acid
Pros: Readily absorbed, most researched form
Cons: May cause digestive discomfort in some people
Ideal For: General supplementation, overall wellness
Sodium Ascorbate
Pros: Less acidic, easier on the stomach
Cons: Contains sodium, not ideal for those on a sodium-restricted diet
Ideal For: Those with sensitive stomachs, infants
Calcium Ascorbate
Pros: Non-acidic, includes calcium
Cons: Not ideal for those who need to limit calcium intake
Ideal For: Those who want to supplement both calcium and vitamin C
Ascorbyl Palmitate
Pros: Fat-soluble, allows for longer retention in the body
Cons: Less potent form of vitamin C
Ideal For: Skin health, as it is often included in topical products
Liposomal Vitamin C
Pros: Encased in lipids for better absorption, good for higher doses
Cons: More expensive
Ideal For: High-dose supplementation, acute situations like colds
Vitamin C for Deficiency

If you're dealing with a vitamin C deficiency, characterized by symptoms such as fatigue, muscle weakness, joint pain, and dry skin, you'll likely need a higher dose to replenish your levels.
Liposomal Vitamin C is generally recommended for its superior absorption.
However, as with any supplement, consult with a healthcare provider for personalized advice.
Vitamin C for Colds

Many people turn to vitamin C for the prevention and treatment of colds.
While research is not entirely conclusive, some studies suggest that vitamin C can reduce the duration and severity of cold symptoms.
Liposomal Vitamin C or ascorbic acid in higher doses are commonly used for this purpose.
Additional Considerations

Quality: Always choose products from reputable brands that have undergone third-party testing.


Dosage: The Recommended Dietary Allowance (RDA) for vitamin C is about 90 mg per day for adult men and 75 mg per day for adult women.
Some conditions or health goals may require different dosages.


Interactions: Vitamin C can interact with certain medications like anticoagulants and certain types of chemotherapy.


Always consult a healthcare provider before starting any new supplement.
Conclusion

Vitamin C is a crucial nutrient for overall health and well-being.
Whether you're looking to combat a deficiency or seeking aid in the battle against the common cold, choosing the right form can make a significant difference in the efficacy of your supplementation.
Always consult with a healthcare provider for personalized medical advice before taking new supplements.