Ashwagandha: Increasing Speed and Strength Without Exercise?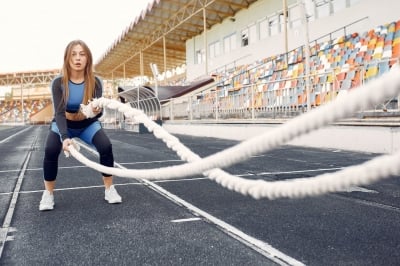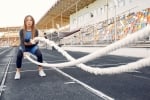 Ashwagandha, known scientifically as Withania somnifera, is a powerful adaptogenic herb that has been utilized in Ayurvedic medicine for centuries.
Rooted in traditional Indian healing practices, Ashwagandha has been ascribed various health benefits, ranging from reducing stress to improving cognitive function.
One particular area of interest that has caught the attention of both traditional practitioners and modern scientists alike is the herb's potential to enhance physical performance—even in the absence of exercise.
The Science Behind Ashwagandha and Athletic Performance

Several studies have begun to investigate the potential of Ashwagandha to influence physical abilities. Here are some highlights:
Boost in Testosterone and Muscle Mass: A study published in the Journal of the International Society of Sports Nutrition in 2015 showed that resistance-trained men who consumed Ashwagandha root extract experienced a significant increase in testosterone levels, muscle mass, and strength compared to those who took a placebo.


Enhanced Endurance: Another study conducted on elite cyclists found that those who took Ashwagandha supplements demonstrated improved aerobic performance, leading to increased VO2 max (a measure of maximal oxygen uptake, which indicates cardiovascular endurance).


Reduction in Exercise-induced Muscle Damage: Ashwagandha's antioxidant properties can play a crucial role in mitigating exercise-induced oxidative stress.
One study showcased a reduction in muscle damage markers in participants who consumed Ashwagandha compared to those who didn't.
What About Performance Enhancement Without Exercise?


The question that remains is whether Ashwagandha can boost physical abilities without the need for exercise.
While its benefits for trained athletes are becoming clearer, direct evidence of Ashwagandha enhancing performance in sedentary individuals is still a subject of ongoing investigation.
However, there's a theoretical framework for understanding how this might be possible:

Stress Reduction:

Chronic stress can impact muscle function and recovery.
By acting as an adaptogen, Ashwagandha might help in reducing cortisol (a stress hormone) levels.
Lower cortisol levels can lead to better muscle maintenance and function, even without exercise.


Neuroprotection and Motor Skill Enhancement:

Preliminary research suggests that Ashwagandha may have neuroprotective effects.
This could translate to improved neural muscle activation and coordination, thus potentially increasing speed and strength.


Natural Anabolic Effect:

The increase in testosterone, as noted in some studies, could lead to muscle preservation and even growth, which could theoretically benefit even those who are not actively exercising.
Conclusion

While there's promising evidence supporting the benefits of Ashwagandha for athletes, it's essential to approach the idea of enhanced performance without exercise with caution.
Physical activity plays a multifaceted role in our overall health, affecting everything from cardiovascular function to mental well-being.
Even if future studies were to conclusively prove that Ashwagandha can boost strength and speed in sedentary individuals, it would be unwise to rely solely on supplements for physical prowess.
A balanced approach that includes regular exercise, a nutritious diet, and, where suitable, natural supplements like Ashwagandha, is likely the best recipe for optimal physical performance and overall health.