Ashwagandha and Improved Stamina: A Boost for Athletes, Frequent Trainers, and Hard Gainers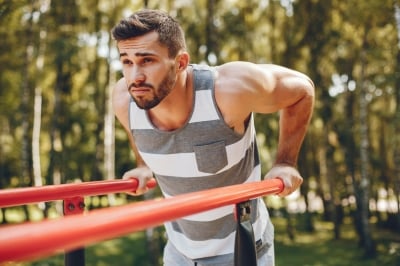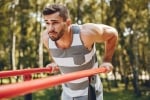 Ashwagandha, scientifically known as Withania somnifera, is a revered herb in traditional Indian medicine.
For centuries, it has been used for its myriad health benefits, and modern scientific studies have also pointed towards its potential as a stamina enhancer.
This article delves deep into understanding how Ashwagandha can be beneficial for athletes, individuals who train regularly, and hard gainers.
Understanding Ashwagandha


Before understanding its stamina-enhancing properties, it's essential to know what Ashwagandha is.
It is an adaptogenic herb, which means it helps the body manage and adapt to stress.
But its benefits don't stop there.
Improved Stamina and Endurance

Stamina is essentially the ability to sustain prolonged physical or mental effort.
And here's how Ashwagandha can help:
Adaptogenic Properties: These help combat the stressors athletes and trainers face, be it physical or mental.
With reduced stress levels, the body can perform at an optimal level for more extended periods.


Increased Energy Production: Ashwagandha has been shown to enhance the mitochondrial health of cells, which are the powerhouses responsible for energy production.
This can directly contribute to increased stamina and endurance.
For Athletes

Athletes often push their bodies to the limit. Here's how Ashwagandha can be beneficial for them:
Muscle Recovery: Intensive training can lead to muscle wear and tear.
Ashwagandha promotes muscle recovery by reducing muscle damage markers, thereby allowing athletes to train harder and more frequently.


Enhanced Cardio-Respiratory Endurance: A study published in the Journal of Ayurveda and Integrative Medicine found that athletes supplementing with Ashwagandha witnessed improved cardio-respiratory endurance, vital for sports that require prolonged effort.
For People Who Train Often

If you're someone hitting the gym or doing any form of physical training regularly, Ashwagandha can:
Boost Strength: Ashwagandha supplementation can lead to significant increases in muscle mass and strength, particularly beneficial for those involved in resistance training.


Reduce Cortisol Levels: Overtraining can raise cortisol levels in the body, which can be detrimental to muscle growth and recovery.
By lowering cortisol, Ashwagandha helps in better recovery and muscle development.
For Hard Gainers

Hard gainers are individuals who find it challenging to gain weight or muscle mass despite consistent efforts.
Ashwagandha can be a boon for them:
Enhanced Muscle Growth: Apart from boosting strength, Ashwagandha can also promote muscle growth by enhancing testosterone levels, a vital hormone for muscle development.


Improved Caloric Utilization: By optimizing various metabolic processes, Ashwagandha can aid in better utilization of calories, promoting weight and muscle gain.
Precautions and Dosage

While Ashwagandha offers several benefits, it's crucial to consult with a healthcare professional before starting supplementation, especially for those with underlying health conditions or those on medication.
For athletes and frequent trainers, the recommended dosage might vary based on their body weight and the intensity of their training.
However, generally, a dose of 300-500 mg of a standardized root extract, taken once or twice daily, is considered safe and effective.
Conclusion


Whether you're an elite athlete, someone who trains regularly, or a hard gainer, Ashwagandha presents a natural and potent option to enhance stamina and overall physical performance.
As with any supplement, ensuring quality and purity is paramount, so always opt for reputable brands and consult with healthcare professionals.