What Happens to Your Body If You Take 10,000 Steps a Day? The Athlete's Perspective.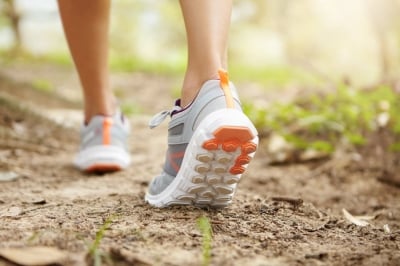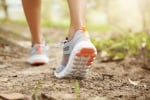 Walking 10,000 steps a day is often touted as the benchmark for general health and well-being.
But how does this recommendation stack up for athletes, who often undergo intensive training sessions and rigorous physical routines?
This article dives deep into the impact of 10,000 steps a day on the human body, with a special focus on athletic individuals.
Improved Cardiovascular Health


Regardless of one's athletic status, walking is beneficial for heart health.
For athletes, maintaining cardiovascular health outside of their primary sport can be crucial.
A daily step goal complements their existing workout routines, ensuring that the heart and lungs remain efficient, especially during off-season or less intense training periods.
Weight Management and Muscle Endurance


For the general population, 10,000 steps can be a significant calorie burner.
Athletes, who often monitor their weight and body composition meticulously, can use these steps as an active recovery tool.
Additionally, consistent walking can improve muscle endurance, especially for muscles that might not be the primary focus in an athlete's usual discipline.
Mental Resilience and Well-being


High-level sports often come with enormous mental pressure.
Regular walking can be a therapeutic activity, offering athletes a mental break, aiding in stress relief, and producing endorphins, which act as mood boosters.
Many athletes report using walks as a time for visualization, a critical component of sports psychology.
Bone Health


While many sports are weight-bearing and already contribute to bone density, walking provides a low-impact alternative.
This is particularly beneficial for athletes in non-weight-bearing disciplines like swimming or cycling, ensuring they maintain good bone health.
Improved Digestion


Digestion is critical for athletes, given the importance of nutrition in performance and recovery.
Regular walking can stimulate the digestive system, ensuring efficient nutrient absorption and timely elimination of waste.
Active Recovery and Injury Prevention


10,000 steps might seem trivial for a marathon runner but can be an effective active recovery for a weightlifter or a sprinter.
Walking boosts blood circulation, aiding in the transport of nutrients to muscles and the removal of waste products.
This can expedite recovery and reduce the risk of overuse injuries.
Blood Sugar Regulation


For athletes, especially those in endurance sports, managing energy levels is crucial.
Walking helps in stabilizing blood sugar, ensuring consistent energy availability, vital for both training and recovery.
Brain Health and Cognitive Functions


Beyond physical benefits, walking can stimulate brain activity, leading to improved focus, concentration, and decision-making – all essential skills in competitive sports.
Better Sleep Patterns


Good quality sleep is a non-negotiable component of an athlete's recovery.
Incorporating daily walks, especially in natural, outdoor settings, can promote better sleep, ensuring they wake up refreshed and ready for the next training session.
Setting and Achieving Goals


The discipline to walk 10,000 steps daily reinforces goal-setting behavior, a trait athletes heavily rely on.
It can act as a daily reminder of their commitment to health, fitness, and their sport.
In Conclusion

For athletes, 10,000 steps a day might not be as demanding as it is for the general population.
Still, it holds intrinsic value in promoting overall health, aiding recovery, and reinforcing discipline.
While it's not a replacement for sport-specific training, it complements an athlete's holistic approach to fitness.
As always, athletes should tailor their routines based on individual needs, sports demands, and advice from healthcare and training professionals.