Collagen and the Importance of Vitamin C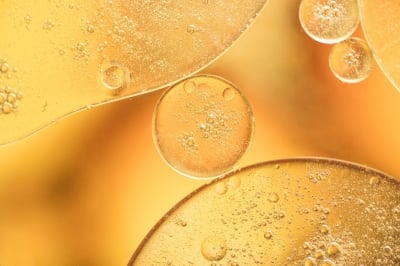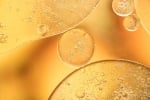 Collagen is a crucial protein that plays a significant role in the structure and function of our skin, bones, tendons, and ligaments.
Vitamin C, on the other hand, is a potent antioxidant that our bodies need for various functions, including the synthesis of collagen.
This article delves into the relationship between collagen and vitamin C, emphasizing their importance in maintaining health and youthful vigor.
What is Collagen?

Collagen is the most abundant protein in the human body, accounting for about one-third of the total protein content.
It is the main structural protein that forms the connective tissues throughout our body, from the skin to the bones, muscles, tendons, and blood vessels.
There are several types of collagen, but the most common ones are types I, II, and III.
These collagen molecules pack together to form long thin fibrils that provide strength and elasticity to our tissues.
Role of Vitamin C in Collagen Synthesis

Vitamin C, or ascorbic acid, is indispensable for the biosynthesis of collagen.
It plays a pivotal role in several stages of collagen formation:
Hydroxylation: Collagen synthesis involves a process called hydroxylation, where specific amino acids (proline and lysine) in the collagen molecule are modified.
Vitamin C acts as a co-factor for the enzymes (prolyl hydroxylase and lysyl hydroxylase) that facilitate this reaction.


Cross-linking: For collagen fibers to gain strength, they need to cross-link, or bond, with each other.
Vitamin C assists in this process, helping to form stable collagen molecules.


Antioxidant Protection: Collagen, especially in the skin, is susceptible to damage from free radicals and UV radiation.
Vitamin C, being a powerful antioxidant, protects collagen fibers from oxidative stress and potential damage.
The Importance of Vitamin C for Skin Health

The skin is rich in collagen, which provides it with firmness and elasticity.
As we age, collagen production decreases, leading to wrinkles and sagging skin.
A consistent supply of vitamin C is essential to ensure optimum collagen synthesis, promoting youthful, radiant skin.
Moreover, vitamin C helps lighten hyperpigmentation, protects the skin from harmful UV radiation (although not a substitute for sunscreen), and accelerates the healing of wounds and blemishes.
Dietary Sources and Supplementation


While our bodies cannot produce vitamin C, it's abundant in many fruits and vegetables.
Citrus fruits, strawberries, bell peppers, and broccoli are among the best sources.
However, due to factors like stress, pollution, and certain lifestyle choices, many individuals choose to supplement with vitamin C to ensure they receive adequate amounts daily.
Conclusion


Collagen is vital for our body's structural integrity, and vitamin C is crucial for the synthesis and protection of collagen.
A diet rich in vitamin C not only ensures healthy collagen production but also provides a plethora of other health benefits, from boosting the immune system to combating oxidative stress.
For radiant skin, robust joints, and overall well-being, make sure you're getting your daily dose of vitamin C.