What to Take in Summer: Vitamins to Protect the Skin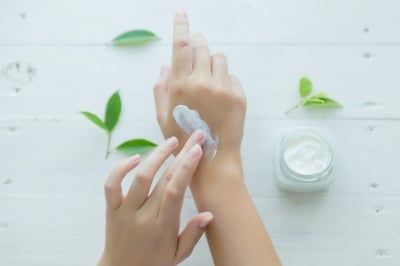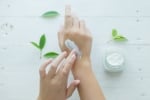 Summertime is synonymous with sun-soaked beaches, barbecues, and long days outdoors.
While the sun offers a dose of Vitamin D, prolonged exposure can also lead to harmful effects on the skin, such as sunburn, premature aging, and an increased risk of skin cancer.
One of the ways to provide an added layer of protection is through specific vitamins, both in diet and as supplements.
Here's a rundown of vitamins to consider during the summer months to keep your skin healthy and radiant:
Vitamin C

Benefits: Vitamin C is a powerful antioxidant that fights free radicals caused by sun exposure. It also promotes collagen production, which helps maintain the skin's elasticity and youthful appearance.
Sources: Citrus fruits (oranges, lemons), strawberries, bell peppers, kiwi, and broccoli.
Vitamin E

Benefits: Like Vitamin C, Vitamin E is another potent antioxidant. It assists in the repair of damaged skin cells and protects the skin from harmful UV rays when used in combination with other sun-protecting strategies.
Sources: Nuts and seeds (especially almonds and sunflower seeds), spinach, avocados, and olive oil.
Vitamin A (Beta Carotene)

Benefits: Vitamin A is essential for skin repair and maintenance. Beta Carotene, a precursor of Vitamin A, helps to protect the skin from sun damage by neutralizing harmful free radicals.
Sources: Carrots, sweet potatoes, kale, spinach, apricots, and red peppers.
Vitamin D

Benefits: While it's true that sun exposure is a primary source of Vitamin D, excessive sun can lead to skin damage. Taking Vitamin D supplements can ensure you get the benefits without the risks.
Sources: Fatty fish (like salmon and mackerel), fortified dairy products, eggs, and UV mushrooms.
Vitamin K

Benefits: Vitamin K helps in healing bruises and scars, reducing dark circles under the eyes, and in the skin's overall healing process.
Sources: Leafy greens, broccoli, Brussels sprouts, and cabbage.
Vitamin B3 (Niacinamide)

Benefits: Niacinamide can improve the skin's elasticity, increase its fatty acid content, and boost circulation. It also helps combat dark spots and inflammation.
Sources: Chicken, tuna, mushrooms, peanuts, and green peas.
Tips for Optimal Skin Protection

While vitamins are essential, they are just one component of comprehensive skin protection. Always use a broad-spectrum sunscreen with at least SPF 30 when exposed to the sun. Reapply frequently, especially after swimming or sweating.
Stay hydrated. Drinking plenty of water helps to maintain the moisture balance of your skin.
Wear protective clothing like wide-brimmed hats, sunglasses, and long-sleeved shirts when out in the sun for extended periods.
Regularly moisturize your skin to prevent dryness and flaking.
Always consult with a healthcare professional before starting any new vitamin supplements to ensure they're right for you, especially if you're pregnant, nursing, or on medication.
In conclusion...

While the summer months bring warmth and outdoor fun, it's crucial to prioritize skin protection.
Incorporating the right vitamins into your routine can provide an extra layer of defense against harmful UV rays, keeping your skin looking its best all season long.