How to Take Pre-Workout Complexes: A Comprehensive Guide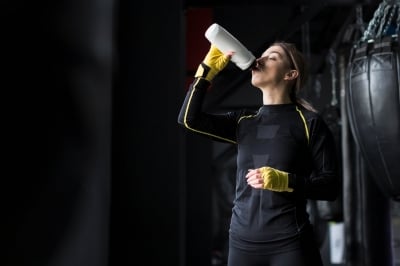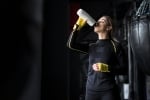 For many gym-goers and athletes, a pre-workout complex is a crucial part of their fitness regimen.
These supplements aim to boost energy, focus, and endurance, providing an extra edge for a more productive workout session.
However, the process of taking a pre-workout complex involves more than just gulping down a scoop of powder.
This article will guide you through the how-tos and best practices of taking pre-workout complexes to maximize their benefits.
What Is a Pre-Workout Complex?

A pre-workout complex is a supplement designed to enhance various aspects of your workout.
They often contain a blend of ingredients like caffeine for energy, amino acids for muscle recovery, and other components like beta-alanine and creatine to improve performance.
Understanding Your Needs


Before you even pick a pre-workout, understand what you want to achieve.
Are you looking for more energy, enhanced muscle growth, better endurance, or increased focus?
Different pre-workouts cater to different needs, so choose one that aligns with your goals.
Read the Label


Once you have a product in mind, it's essential to read the label.
Check the ingredients, nutritional facts, and any warnings.
Keep an eye out for elements you may be allergic to or any substances banned by athletic organizations if you are a competitive athlete.
Timing Is Crucial


For most pre-workout complexes, the ideal time to take them is 20-30 minutes before starting your workout.
This window allows the body enough time to absorb the ingredients, providing you with the desired boost.
However, always refer to the instructions on the specific product you choose, as some may have unique timing requirements.
Proper Dosage

Dosage can vary based on the product and your body weight.
Beginners should start with a half-dose to assess tolerance.
Over time, you can adjust the dose according to how your body responds.
However, it's crucial never to exceed the recommended dose on the package to avoid potential side effects like jitters, insomnia, or digestive upset.
Mixing and Consuming

Water is Best: Most pre-workout powders are designed to be mixed with water. The label should provide specific instructions on how much water to use.
Shaking, Not Stirring: Use a shaker bottle for a lump-free mix. Shake the bottle rigorously until all the powder has dissolved.
Taste: Some pre-workout supplements might have a strong or bitter taste. If this bothers you, consider chasing it with a flavored beverage or adding a flavor enhancer.
Be Mindful of Caffeine


If your pre-workout contains caffeine, consider your overall caffeine consumption for the day.
Consuming too much caffeine can lead to jitters, insomnia, and increased heart rate.
Potential Side Effects

While pre-workouts can offer many benefits, they can also have side effects like:
Increased heart rate
Upset stomach
Nausea
Diarrhea
Jitters
If you experience any of these symptoms, it may be best to stop using the product and consult a healthcare provider.
Conclusion

Pre-workout complexes can be an excellent addition to your fitness routine, offering a myriad of benefits like increased energy, focus, and performance.
However, to maximize these benefits, it's essential to understand how to use them correctly.
By following these guidelines, you can get the most out of your pre-workout complex and take your workout to the next level.
Disclaimer: The information in this article is intended for educational purposes and should not be considered a substitute for professional medical advice.
Always consult with a healthcare provider before starting any new supplement regimen.