How to Choose Vitamins for Athletes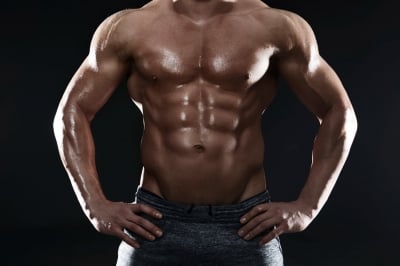 Athletes demand more from their bodies than the average person.
Training, competition, and recovery place unique stresses on the system, making proper nutrition crucial.
While a balanced diet should be the cornerstone of any athlete's regime, certain vitamins and minerals can support enhanced performance and recovery.
Here's a guide to choosing the right vitamins for athletes.
Determine Your Needs

Each athlete is unique.
Factors like the sport you're involved in, your training intensity, age, gender, and overall health can influence your nutritional requirements.
Start by evaluating your specific needs:
Endurance athletes, like marathon runners or triathletes, may need more antioxidants like vitamin E and C due to the increased oxidative stress from prolonged activity.
Strength athletes might benefit from vitamins and minerals that support muscle function and repair, such as magnesium and vitamin D.
Prioritize Whole Food Sources

While supplements can be beneficial, your primary source of vitamins should be whole foods.
They contain a complex nutritional matrix that supplements can't replicate.
Fruits, vegetables, lean meats, nuts, seeds, and whole grains are packed with vitamins and minerals that your body can absorb and use efficiently.
Key Vitamins and Minerals for Athletes

Vitamin D: Crucial for bone health and muscle function. Athletes, especially those in less sunny climates, might be at risk of deficiency.
B-Vitamins: Including B6, B12, and folate, are essential for energy production and red blood cell formation.
Vitamin C: An antioxidant that helps with collagen formation, which is vital for joint health and skin integrity.
Vitamin E: Another antioxidant that protects cells from damage, especially under the oxidative stress of exercise.
Iron: Vital for endurance athletes, as it plays a key role in oxygen transportation to muscles.
Calcium: Essential for bone health and muscle function.
Magnesium: Helps with muscle contraction and relaxation, and plays a role in energy production.
Zinc: Supports immune function and muscle repair.
Be Wary of Megadoses

More isn't always better.
Consuming excessive amounts of certain vitamins and minerals can be harmful.
For instance, excessive vitamin A can be toxic to the liver, and too much iron can cause constipation and other health problems.
Check for Drug Interactions

If you're on medication, certain vitamins and minerals can interfere with their efficacy.
For instance, calcium can interfere with the absorption of certain antibiotics.
Always consult with a healthcare professional before starting a new supplement.
Choose Quality Brands


The supplement industry can be a minefield of quality.
Look for third-party testing or certification to ensure that you're getting a product free from contaminants and that it contains the ingredients it claims.
Stay Updated on Doping Regulations

If you're a competitive athlete, ensure that any supplement you take doesn't contain substances banned by your sport's governing body.
Some seemingly innocuous supplements might contain hidden ingredients or contaminants that could lead to a positive drug test.
Consider a Nutritionist's Advice


A sports nutritionist can provide personalized advice based on your specific needs and goals.
They can evaluate your diet, recommend appropriate supplements, and provide guidance on timing and dosages.
Conclusion

For athletes, vitamins and minerals play a pivotal role in optimizing performance and recovery.
While whole foods should always be the foundation, there's a place for supplementation in certain situations.
By evaluating your needs, choosing quality products, and seeking expert advice, you can ensure you're fueling your body for peak performance.