Effects of nuts on reaction speed and cognitive impairment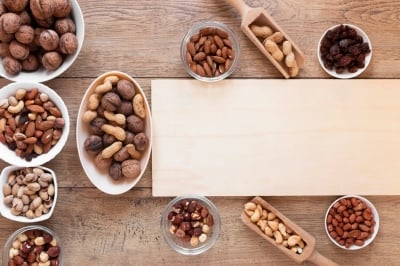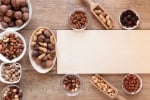 Nuts, nature's pocket-sized nutrient powerhouses, have been a staple in the human diet for thousands of years.
Packed with a diverse range of vital nutrients like omega-3 fatty acids, proteins, vitamins, and minerals, nuts have long been touted for their numerous health benefits.
Recent scientific inquiries have expanded our understanding of their potential effects on brain health, especially in the realms of reaction speed and cognitive impairment.
This article aims to shed light on these interesting aspects.
Nutritional composition of nuts and brain Health.

First and foremost, it's essential to understand the unique nutrient profile of nuts:
Omega-3 fatty acids: Found in walnuts and some other nuts, these are known for their anti-inflammatory properties and benefits for brain health.
Vitamin E: Abundant in almonds, hazelnuts, and other nuts, Vitamin E is a potent antioxidant that can combat oxidative stress and may reduce the risk of age-related cognitive decline.
Antioxidants: Many nuts, like pecans, contain antioxidants that protect against oxidative stress, which can negatively impact brain function.
Folate: Found in many nuts, it can help reduce age-related cognitive decline.
Reaction speed

While there hasn't been an extensive amount of research specifically on the impact of nuts on reaction speed, several studies on omega-3 fatty acids (common in nuts) provide insights:
Omega-3s and brain performance: Regular consumption of omega-3 fatty acids has been linked to better brain function, which can have a positive impact on reaction speed. The anti-inflammatory properties of these fatty acids support neural function, which is pivotal for quick response times.
Blood flow to the brain: Enhanced blood flow, often attributed to the nutrients in nuts, can boost neural activity, potentially improving reaction times.
Cognitive impairment

The potential of nuts to combat cognitive impairment is an exciting field of research:
Alzheimer's disease: Some studies suggest that individuals who consume nuts regularly may have a lower risk of developing Alzheimer's disease. This is attributed to the antioxidants and anti-inflammatory compounds found in nuts.
Neuroprotective properties: The blend of Vitamin E, flavonoids, and omega-3s in nuts can help shield the brain from damage and support the growth of new neurons, crucial in fighting cognitive decline.
Cognitive Longevity: A handful of nuts a day might keep the neurologist away. Regular consumption of nuts has been associated with improved cognitive longevity, potentially delaying the onset of age-related cognitive deficits.
Caveats and considerations

While the research on nuts and brain health seems promising, there are a few things to consider:
Moderation: It's possible to have too much of a good thing. Nuts are calorie-dense, and excessive consumption can lead to weight gain. A balanced intake is key.
Allergies: Some individuals are allergic to certain nuts. Always be cautious and aware of any potential allergies.
Research Limitations: Many of the studies on nuts and brain health are observational, meaning they show associations but don't necessarily prove causation. More randomized controlled trials are needed to solidify these findings.
Conclusion

The age-old adage, "Food is medicine," rings particularly true when considering the effects of nuts on brain health.
Their potential to boost reaction speed and ward off cognitive impairment offers another compelling reason to include them in our daily diet.
As science continues to explore the depths of dietary impacts on the brain, nuts stand out as one of nature's promising tools against cognitive decline.
As always, ensure any dietary changes or inclusions are suitable for individual health needs and consult with healthcare professionals.