Taurine and Muscle Strength: The Scientific Perspective and Its Impact on Athletes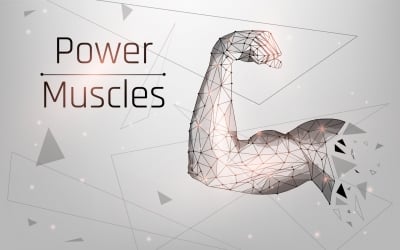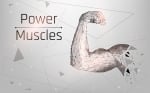 Taurine, an amino acid found predominantly in the brain, heart, retina, and muscle tissues, has been the subject of numerous scientific studies over the years.
Researchers have recently discovered that taurine supplementation can have positive effects on muscle strength.
This discovery has important implications, particularly for athletes seeking to maximize their performance.
What is Taurine?


Taurine is a conditionally essential amino acid, which means that under certain conditions, the body may not produce adequate amounts and thus supplementation becomes necessary.
Unlike most amino acids, taurine isn't incorporated into proteins but exists freely in the body.
It plays essential roles in various physiological processes, including the modulation of calcium signaling, antioxidation, membrane stabilization, and the regulation of osmotic balance.
Taurine and Muscle Strength: The Scientific Findings

Multiple studies have investigated the potential benefits of taurine on muscle strength and performance:
Muscle Damage Reduction: A study published in the "Amino Acids" journal found that taurine supplementation could reduce exercise-induced DNA damage and muscle breakdown.
This suggests that taurine might help in quicker recovery post-exercise, leading to enhanced performance in subsequent sessions.


Enhanced Muscle Function: In animal studies, taurine has been shown to improve muscle contractility, suggesting that it can enhance the force of muscle contraction.


Improved Endurance: Another research study suggested that taurine supplementation could enhance endurance performance by maintaining cellular electrolyte balance and defending cells from oxidative stress, which is particularly important for prolonged exercise.
Implications for Athletes

Given the findings suggesting taurine's potential benefits for muscle strength and performance, athletes from various disciplines might consider its supplementation:
Bodybuilders and Strength Athletes: For those focused on muscle building and strength gains, taurine can aid in muscle contraction and reduce post-exercise muscle breakdown.
This can potentially lead to more efficient muscle building and faster recovery.


Endurance Athletes: Marathon runners, cyclists, and triathletes might benefit from taurine's potential to improve endurance by protecting cells from oxidative stress and maintaining cellular electrolyte balance.


Team Sport Athletes: Athletes involved in sports like soccer, basketball, and rugby can potentially benefit from quicker recovery between games or training sessions, allowing them to maintain peak performance.
Recommended Dosage and Considerations


Although taurine supplementation has been shown to have potential benefits, it's essential to consume it in the right amount.
Most studies suggest a dosage range of 500-2000 mg per day.
However, as with any supplement, it's crucial to consult with a healthcare or nutrition professional before starting a taurine supplementation regime.
Furthermore, athletes should ensure that the taurine supplements they're considering are free from banned or harmful substances.
Conclusion


While the research on taurine and its effect on muscle strength is promising, athletes should approach its use with caution, always ensuring they're informed about the potential risks and rewards.
With continued research, we might discover even more about this fascinating amino acid and its potential applications in sports and health.