Using Beta-Alanine to Protect Against Post-Traumatic Stress Disorder (PTSD): A Promising Approach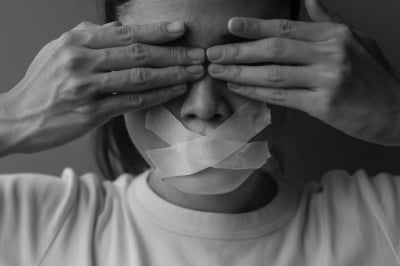 Post-Traumatic Stress Disorder (PTSD) is a debilitating condition that affects millions of people worldwide.
Caused by exposure to traumatic events, PTSD can lead to severe anxiety, flashbacks, nightmares, and other distressing symptoms.
The search for effective treatments and preventive measures is ongoing, and one compound that has recently come under the spotlight is beta-alanine.
This article delves into the potential of beta-alanine in mitigating the onset or severity of PTSD.
What is Beta-Alanine?

Beta-alanine is a non-essential amino acid that is not utilized in protein synthesis.
Instead, it combines with histidine, another amino acid, to form carnosine in muscles and brain tissues.
Carnosine acts as a buffer against acid buildup in muscles, which can lead to fatigue.
This buffering capacity has made beta-alanine a popular supplement among athletes.
However, the potential benefits of beta-alanine go beyond athletic performance.
Emerging studies suggest it might have neuroprotective effects, which could be beneficial in cases of PTSD.
Beta-Alanine and the Brain

The neuroprotective effects of beta-alanine might be linked to several mechanisms:
Antioxidant Properties: Beta-alanine, through its contribution to carnosine synthesis, can act as a potent antioxidant in the brain. Oxidative stress has been associated with various neurological disorders and could play a role in PTSD.
Metal Chelation: Carnosine can bind to excess metal ions in the brain, such as copper and zinc, preventing their potentially toxic effects.
Protection against Excitotoxicity: Carnosine might protect neurons from damage caused by the overactivation of neurotransmitter receptors, which can be a factor in several neurological conditions.
Studies and Findings

Recent studies have explored the potential of beta-alanine in the context of PTSD.
Although research in this area is nascent, some promising results have emerged:
Pre-clinical studies on animals exposed to stressors suggest that beta-alanine supplementation might reduce anxiety-like behaviors and other PTSD-associated symptoms.
Beta-alanine might enhance cognitive resilience after trauma exposure, potentially by supporting neurotransmitter balance and reducing oxidative damage.
Considerations and Limitations

While the potential of beta-alanine in PTSD prevention or treatment is exciting, several considerations must be kept in mind:
Human Trials: Most of the findings come from animal studies, and human trials are necessary to confirm these effects in people with PTSD.
Dosage and Timing: The optimal dosage of beta-alanine for PTSD protection is still unknown. Also, it remains to be determined whether the compound is most effective before trauma exposure, immediately after, or during the development of PTSD symptoms.
Side Effects: High doses of beta-alanine can lead to paraesthesia, a tingling sensation on the skin. This effect is usually harmless and temporary but might be uncomfortable for some users.
Conclusion

Beta-alanine's potential in the realm of PTSD prevention and treatment represents an exciting frontier in neuroscience and mental health research.
As we await more comprehensive human trials, it's crucial to approach this possibility with cautious optimism.
While not a standalone solution, beta-alanine, in conjunction with other therapeutic strategies, could pave the way for enhanced PTSD interventions in the future.