Choosing Arginine for Athletes: A Deep Dive into Performance Enhancement and Recovery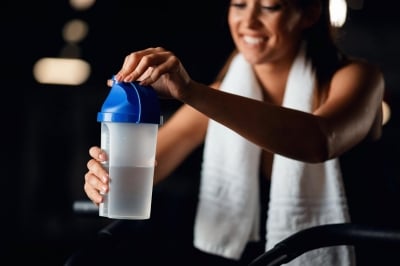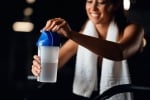 Athletes, whether professional or amateur, are always on the lookout for supplements and nutrients that can enhance performance, aid recovery, and provide an edge in their respective sports.
One such supplement that has garnered attention in the athletic community is L-Arginine.
Let's explore why athletes might consider arginine supplementation and how they can choose the right product for their specific needs.
Why Do Athletes Need Arginine?

Enhanced Blood Flow: The ability of arginine to boost nitric oxide production means that it can increase blood flow to muscles.
This improved circulation can enhance oxygen and nutrient delivery, crucial during both performance and recovery.
Muscle Pump and Growth: Many bodybuilders and weightlifters use arginine to increase muscle "pump" during workouts.
The enhanced blood flow gives muscles a fuller appearance and may aid in muscle growth by delivering more nutrients to the working muscles.
Improved Endurance: Some studies suggest that arginine might help improve endurance, potentially by reducing lactic acid buildup in muscles.
Faster Recovery: The quicker nutrients and oxygen can reach muscle tissues, and metabolic waste products can be removed, the faster recovery can occur.
This is particularly valuable for athletes undergoing intense training sessions or participating in multi-day events.
Hormone Regulation: Arginine can stimulate the release of growth hormone, a vital component for muscle growth and recovery.
How Athletes Can Choose the Right Arginine Supplement

Type of Sport
Endurance athletes might prioritize arginine's potential benefits for improving circulation and endurance, while strength athletes might focus more on muscle pump and growth.
Choose a formulation that aligns with your specific athletic goals.
Synergistic Ingredients
Athletes can benefit from formulations that combine arginine with other amino acids or nutrients.
For instance, L-Citrulline can extend the body's nitric oxide production, making it a popular combination with arginine.
Timing Matters
Consider products that detail when best to consume the supplement.
Some athletes prefer taking arginine pre-workout for the immediate effects on blood flow, while others might take it post-workout for recovery.

Sustained Release
Some arginine products offer sustained release, ensuring that the amino acid is released slowly over time.
This can be particularly beneficial for long-duration sports or events.
Certifications
For competitive athletes, it's essential to choose supplements that are free from banned substances.
Look for products that are third-party tested and carry certifications indicating they don't contain prohibited ingredients.
Other Supportive Nutrients
Arginine can be more effective when taken with other supportive nutrients.
For instance, antioxidants like Vitamin C can support nitric oxide's functions, while BCAAs (Branched-Chain Amino Acids) can further support muscle growth and recovery.
Conclusion

For athletes, L-Arginine isn't just another supplement.
It's a potential game-changer in terms of performance enhancement and recovery.
As with all supplements, it's essential to combine it with a balanced diet, proper training, and adequate rest.
Always consult with a sports nutritionist or healthcare professional to ensure that the supplement and dosage align with your athletic goals and health needs.