How to Choose Creatine: A Comprehensive Guide for Athletes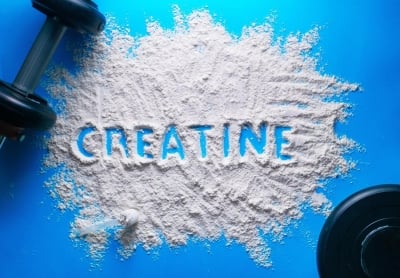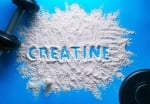 Creatine is one of the most researched and widely accepted supplements in the athletic world.
It offers a plethora of benefits, particularly for those who engage in high-intensity sports.
But with a multitude of brands, forms, and mixtures available on the market, choosing the right creatine can seem overwhelming.
This article is designed to guide athletes through the process of selecting the most suitable creatine supplement for their needs.
Understand the Basics: What is Creatine?

Creatine is a naturally occurring compound found in small amounts in certain foods and synthesized in the liver, kidneys, and pancreas.
It plays a critical role in the rapid production of energy during short-duration, high-intensity activities, such as sprinting or weightlifting.
Types of Creatine

Various forms of creatine are available on the market, each with its own set of benefits:
Creatine Monohydrate: The most researched form of creatine, known for its efficacy and safety.
Creatine Ethyl Ester: Claimed to be better absorbed by the body but lacks conclusive research.
Creatine Hydrochloride (HCL): Suggested to have higher solubility in water, potentially leading to better absorption.
Buffered Creatine: Marketed as a stomach-friendly option.
Liquid Creatine: Not recommended due to concerns about its stability.
For most athletes, creatine monohydrate is the preferred choice because of its proven track record and cost-effectiveness.
Purity Matters


Always opt for a product that offers high purity, preferably 99.9% pure creatine monohydrate.
This ensures minimal impurities and maximizes efficacy.
Look for brands that have third-party testing to validate their product's quality.
Micronized Creatine


Some brands offer 'micronized' creatine, which means the particles have been made smaller to speed up absorption and reduce any potential stomach discomfort.
Consider the Additives


Many creatine supplements come with added ingredients, like electrolytes, amino acids, or sugars.
While some additives may offer benefits, they can also introduce unnecessary calories or allergens.
Athletes should read the label carefully and determine whether the additional ingredients align with their nutritional goals.
Price and Brand Reputation


Like any product, more expensive doesn't necessarily mean better.
However, sticking to well-known, reputable brands often ensures a certain level of quality and purity.
Dosage and Cycling


While many athletes follow a loading phase (20 grams per day for 5-7 days, then 3-5 grams daily), others just take a consistent daily dose without loading.
Research shows both methods to be effective, so athletes can choose based on personal preference.
Addressing Concerns and Side Effects


While creatine is generally safe for most people, it can cause stomach cramping if taken without sufficient water, or if a high dose is consumed at once.
There's also the potential for weight gain due to water retention.
Athletes with pre-existing kidney conditions should consult with a healthcare professional before starting any creatine regimen.
Stay Hydrated


Creatine may increase water retention in the muscles.
As a result, staying hydrated is essential when supplementing with creatine.
This not only ensures the compound works effectively but also supports overall health and athletic performance.
Continuous Research

While creatine has been widely studied and deemed safe, athletes should always stay updated with the latest research, especially if considering new or less common forms of the supplement.
For athletes seeking to enhance their performance, creatine offers a well-researched and effective solution.
By understanding the different types of creatine, checking for purity, considering any additives, and staying updated with the latest research, athletes can make an informed decision that aligns with their fitness and health goals.