How to Take Your Vitamins and Minerals: A Comprehensive Guide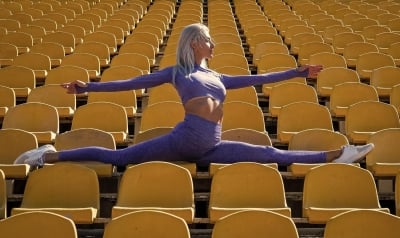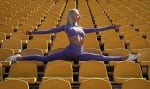 Taking vitamins and minerals is a simple and effective way to supplement your diet, ensuring that you get the nutrients your body needs to function optimally.
However, when it comes to taking these supplements, timing, dosage, and form can make a significant difference in their effectiveness.
Here's a comprehensive guide to help you get the most out of your vitamins and minerals.
Consult a Healthcare Professional

Before starting any supplement regimen, it's essential to consult a healthcare provider.
A medical professional can provide personalized advice based on your health needs and potential drug interactions.
Choose the Right Form


Vitamins come in various forms, including tablets, capsules, powders, and liquids.
The best form for you may depend on your specific needs, preferences, and any medical conditions you may have.
For example, liquid forms are often easier to digest but may have a shorter shelf life.
Timing is Key

Fat-Soluble Vitamins
Fat-soluble vitamins, including vitamins A, D, E, and K, are best taken with a meal that includes fats.
This enhances their absorption. Some experts recommend taking them with your largest meal of the day.
Water-Soluble Vitamins
Vitamins like C and the B-complex are water-soluble and can be taken with any meal.
However, vitamin C can be acidic and may cause stomach upset if taken on an empty stomach.
Minerals

Iron: Best taken on an empty stomach for maximum absorption, but can cause stomach upset. If so, take with a small amount of food.
Calcium: Should be taken with food to enhance absorption, and ideally not at the same time as iron or zinc, as they can interfere with each other.
Magnesium: Can be taken with or without food but is often recommended before bed due to its calming effects.
Zinc: Best taken with food to prevent stomach upset.
Dosage


Always stick to the recommended dosage on the packaging or as advised by your healthcare provider.
More isn't always better and can lead to toxicity in some cases.
Pairing Nutrients


Some vitamins and minerals are better absorbed when taken together.
For example, vitamin C enhances the absorption of iron, particularly plant-based iron.
On the other hand, calcium can inhibit the absorption of both iron and zinc, so they are better taken at different times.
Be Mindful of Interactions


Some vitamins and minerals can interact with medications.
For example, vitamin K can interfere with blood thinners, and some minerals like calcium and magnesium can affect the absorption of certain antibiotics.
Quality Matters


Look for supplements that have been tested for purity and potency, ideally by a third-party organization.
Check for a certification from reputable agencies like USP, NSF, or ConsumerLab.
Regularity and Consistency

Consistency is key for any supplement regimen.
Consider setting a regular schedule for taking your vitamins and minerals to make it a habit.
Track Your Progress
It can be helpful to keep a record of how you feel before and after starting a supplement regimen.
Keep an eye out for any noticeable changes in your energy levels, skin, hair, or other aspects of health.
Conclusion


Taking vitamins and minerals doesn't have to be complicated.
By being mindful of timing, dosage, and quality, you can ensure that you're getting the most benefit from these supplements.
Always consult a healthcare provider for personalized recommendations, especially if you're pregnant, nursing, or taking other medications.