MSM (Methylsulfonylmethane) and Its Role in Fighting Mimic Wrinkles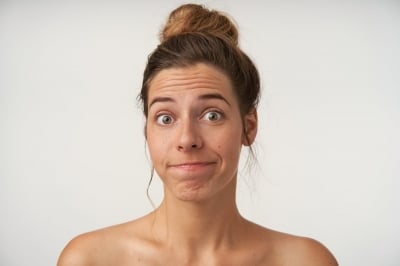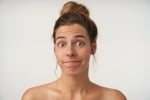 Wrinkles are a natural part of the aging process.
While they can add character to our faces, many individuals are always on the lookout for methods to reduce or delay their appearance.
One such potential ally in the fight against wrinkles is MSM, or Methylsulfonylmethane.
This compound, originally identified for its role in relieving joint pain and inflammation, has been shown to have skin-enhancing properties, particularly when it comes to mitigating mimic wrinkles.
What are Mimic Wrinkles?

Mimic wrinkles, often called expression lines, develop as a result of repeated facial movements, such as smiling, frowning, or squinting.
Over time, these actions can cause lines and creases in the skin, particularly in areas like the forehead, between the eyebrows, and around the eyes and mouth.
How Does MSM Help?

MSM is an organic sulfur compound found in various plants, animals, and even in the human body. Here's how it assists in battling mimic wrinkles:
Collagen Production: Collagen is a protein that provides elasticity and strength to the skin. As we age, collagen production decreases, leading to the development of wrinkles. MSM is believed to encourage collagen formation, leading to plumper, more elastic skin which can help diminish the appearance of wrinkles.
Anti-inflammatory Properties: Inflammation can contribute to various skin issues, including premature aging. MSM has anti-inflammatory properties which may assist in calming the skin and reducing certain issues like redness, puffiness, and of course, the onset of wrinkles.
Antioxidant Boost: Antioxidants are vital in combating free radicals, unstable molecules that can cause damage to skin cells and accelerate the aging process. MSM is believed to enhance the body's ability to fight off these harmful molecules, preserving skin health.
Enhanced Cellular Function: MSM has shown potential in improving cellular function and strengthening the skin barrier, resulting in better hydration and overall skin health.
How to Use MSM for Skin Health?

Topical Application: MSM is available in various creams, lotions, and serums that can be directly applied to the skin. By applying it topically, one can directly deliver its benefits to target areas.
Dietary Supplements: MSM supplements are available in capsule or powder form. By ingesting MSM, you can provide overall support for skin health and other bodily functions.
Natural Sources: Incorporating foods rich in sulfur can also increase MSM intake. Examples include cruciferous vegetables like broccoli, Brussels sprouts, and kale.
Conclusion and precautions

While MSM is generally considered safe for most people, it's crucial to consult with a dermatologist or healthcare provider before beginning any new skincare regimen or dietary supplement.
The quest for youthful, radiant skin is a journey filled with various remedies and interventions. MSM, with its promising skin-enhancing properties, has emerged as a noteworthy addition to the list.
By promoting collagen production, offering antioxidant support, and maintaining overall skin health, MSM offers a promising avenue for those looking to diminish the appearance of mimic wrinkles and achieve healthier skin.