Which Testosterone Complex to Choose: A Guide for Athletes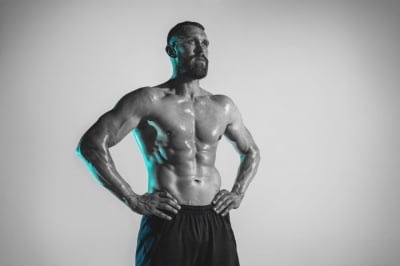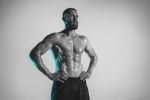 Testosterone is a naturally occurring hormone that plays a pivotal role in muscle development, fat distribution, bone density, and overall mood regulation.
For athletes, maintaining optimal testosterone levels can have a significant impact on performance.
If you're considering a testosterone complex to boost levels or compensate for decreasing levels as you age, it's essential to understand which ones are both effective and legal.
Legal Considerations
Before diving into the options, it's crucial to note that many substances can enhance performance but are not permitted in professional sports.
Doping agencies, like the World Anti-Doping Agency (WADA), frequently update their list of prohibited substances, so always check with the relevant sporting body to ensure that a particular testosterone complex is allowed.
Natural Testosterone Boosters

D-Aspartic Acid (D-AA)
D-AA is an amino acid that can boost short-term testosterone levels by increasing luteinizing hormone (LH) production.
LH is a messenger hormone that signals the testes to produce testosterone.
Tribulus Terrestris

Although research on its efficacy is mixed, some studies suggest that Tribulus might increase testosterone levels in men with low levels.
But it doesn't seem to increase testosterone in individuals with regular or high levels.
Fenugreek

Fenugreek is a herb used for centuries in alternative medicine.
It may increase testosterone levels by reducing enzymes that convert testosterone into estrogen.
Vitamin D

Commonly obtained from sun exposure, Vitamin D is vital for maintaining healthy testosterone levels.
Many individuals have Vitamin D deficiencies, which might lower testosterone.
Supplementing with Vitamin D can help increase levels, especially in individuals with deficiencies.
Zinc

Like Vitamin D, zinc is essential for testosterone production.
A deficiency in this mineral can decrease testosterone levels.
Athletes especially might benefit from zinc supplementation due to loss of this mineral through sweat.
Ginger

Some research suggests that ginger can boost testosterone levels and improve sperm quality in infertile men.
Incorporating ginger into your diet or supplement routine might help increase testosterone levels.
Synthetic Testosterone Replacement Therapy (TRT)

Testosterone Cypionate, Enanthate, and Propionate
These are the most commonly prescribed forms of TRT.
They are synthetic versions of the naturally occurring testosterone hormone.
They are only legal for athletes when prescribed by a doctor for a medical condition, and using them outside of a medical prescription will be considered doping in most professional sports.
Remember, TRT is for individuals who have a diagnosed medical condition causing a testosterone deficiency.
It's not merely a tool for boosting athletic performance and will have long-term health implications if used without proper medical guidance.
Conclusion

When deciding on a testosterone complex, always prioritize safety.
Natural boosters like D-AA, Tribulus, and Fenugreek might provide moderate increases without the same risks associated with synthetic options.
However, the best approach is always individualized; what works for one person might not work for another.
Most importantly, always ensure you're abiding by the regulations of your sport.
Stay updated on WADA guidelines and regularly consult with healthcare professionals before beginning any testosterone-boosting regimen.