How stress affects recovery after exercise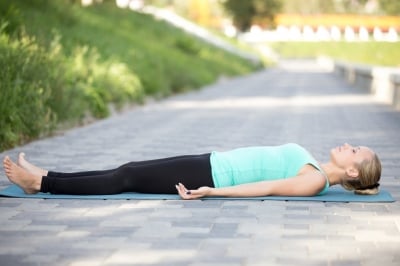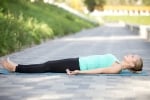 Exercise is a form of stress on the body.
When done correctly, it leads to physiological adaptations that make us stronger, faster, and more efficient.
The post-exercise recovery period is when these beneficial adaptations primarily take place.
However, if the body is already grappling with other forms of stress, it can significantly impact the recovery process.
Let's delve into how stress affects recovery after exercise and what you can do about it.
Understanding stress

Before we dive into the relationship between stress and recovery, it's crucial to understand what stress is.
At its core, stress is a physiological response to perceived threats or demands. It can be acute (short-term) or chronic (long-term).
While acute stress can be beneficial, like the quick burst of strength you get when lifting weights, chronic stress, whether from work, relationships, or other life challenges, can have negative repercussions.
Stress and muscle recovery

Muscle recovery after exercise is crucial for muscle growth, repair, and overall improvement.
Chronic stress can release excess cortisol, a hormone that can interfere with this process:
Protein breakdown: Cortisol can stimulate the breakdown of muscle protein, potentially delaying or hindering muscle recovery.
Inflammation: While some inflammation post-exercise is expected and can be beneficial, chronic stress can amplify this inflammation, making it harder for muscles to heal.
Stress and sleep

One of the cornerstones of recovery is sleep. Chronic stress often disrupts sleep patterns, making it harder for individuals to get deep, restorative sleep.
Without proper sleep, the body misses out on critical recovery processes:
Hormone production: During deep sleep, the body produces growth hormone, which is essential for muscle repair and recovery.
Cognitive recovery: Sleep is not just for the body; it's also for the mind. Without enough sleep, cognitive function can decline, which can impact motivation, focus, and subsequent exercise performance.
Stress, immune function and energy levels

Stress and immune function
A well-functioning immune system is essential for recovery.
Chronic stress can suppress the immune system, making individuals more susceptible to illness and infections.
Getting sick can further delay recovery and reduce exercise performance.
Stress and energy levels
Chronic stress can lead to feelings of fatigue and burnout.
When feeling drained, it's harder to motivate oneself to exercise and even harder to recover adequately after a workout.
What can you do about it?

Understanding the effects of stress on recovery is the first step.
Here are some actionable tips to manage stress and promote better recovery:
Mindfulness and relaxation techniques: Activities like meditation, deep breathing exercises, and progressive muscle relaxation can help manage stress levels.
Prioritize sleep: Create a sleep-friendly environment. This means a dark, cool room, and a consistent bedtime routine. Avoiding screens before bedtime can also promote better sleep quality.
Balanced nutrition: Eating a well-balanced diet with adequate protein, carbohydrates, fats, and micronutrients can support recovery and help manage stress.
Stay hydrated: Proper hydration is crucial for muscle function and recovery.
Seek social support: Talking to friends, family, or professionals about stress can be therapeutic. They can offer a fresh perspective, support, or coping strategies.
Active recovery: Gentle activities like walking, cycling, or yoga can help with recovery and stress management without putting additional strain on the body.
In conclusion, while exercise is an excellent tool for managing stress, chronic stress can hinder the recovery process.
Recognizing the signs of chronic stress and taking active steps to manage it can help ensure that you get the most out of your workouts and recover effectively.