Meditation: Quick Recovery and Rest in Just 15 Minutes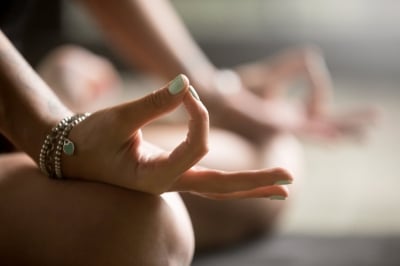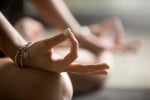 Meditation is an ancient practice that has stood the test of time, offering myriad benefits to those who integrate it into their daily lives.
Among the many advantages of meditation, the ability to achieve rapid recovery and rest in just a quarter of an hour is nothing short of remarkable.
Whether you're seeking a midday reprieve or are looking to alleviate stress after a challenging day, 15 minutes of meditation can be your sanctuary.
The Science Behind Meditation and Recovery

Recent research has found that even short stints of meditation can have profound impacts on the human brain and body. Here's why:
Reduced Cortisol Levels: Cortisol, commonly referred to as the stress hormone, can be detrimental when its levels are continuously high. Short meditation sessions have been shown to reduce cortisol, thereby reducing stress.
Enhanced Alpha Brainwave Production: These types of brainwaves are linked to relaxation and a reduction in depressive symptoms. A mere 15 minutes of meditation can amplify these restorative brainwaves.
Improved Blood Pressure: Studies have shown that short, consistent meditation sessions can lead to a noticeable drop in blood pressure, promoting cardiovascular health.
The Power of 15 Minutes

Time is a valuable commodity in today's fast-paced world, and not everyone can spare an hour or even 30 minutes for a meditation session.
However, the magic lies in consistency and intention.
Even a 15-minute practice, when approached with genuine intent and focus, can yield impressive results.
Mental Clarity: A brief pause can reset your mental landscape, enabling clearer thinking and better decision-making.
Emotional Balance: Feelings of anxiety or anger can be soothed, bringing about emotional equilibrium.
Energizing the Body: Contrary to what some might think, meditation doesn't always induce sleepiness. A 15-minute session can often provide a surge of energy, much like a power nap.
Tips for a 15-minute Meditation

If you're new to meditation or just have a tight schedule, here's how to maximize your 15 minutes:
Set an Intention: Before you begin, set a clear intention. Whether it's seeking calm, clarity, or just a momentary break, knowing your purpose can enhance the experience.
Choose a Quiet Spot: Find a quiet place where you're least likely to be disturbed. This could be a dedicated space in your home, a quiet corner of a park, or even in your car.
Use Technology: There are countless meditation apps and timers available. These can guide you, provide ambient sounds, or simply help ensure you stick to the 15-minute timeframe.
Focus on Your Breath: If you're unsure where to start, just focus on your breathing. Pay attention to the rhythm, the rise and fall of your chest or belly, and the sensation of air entering and leaving your nostrils.
Gently Return: If your mind wanders—and it will, because that's natural—gently bring your attention back to your breath or chosen point of focus.
Conclusion

While longer meditation sessions certainly have their place and benefits, it's essential not to underestimate the power of a quick 15-minute break.
Whether you're a seasoned meditator or a curious beginner, allocating just a quarter of an hour can lead to rejuvenation, clarity, and balance.
Remember, it's not always about how long you meditate, but the quality and intention you bring to your practice.