How to Take L-Carnitine: A Comprehensive Guide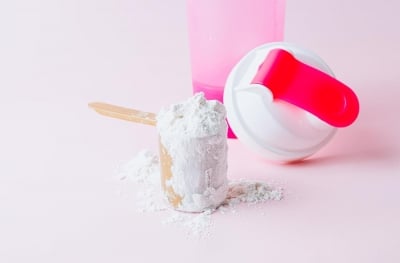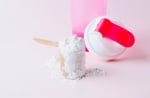 L-carnitine is an amino acid derivative that plays an essential role in energy metabolism, particularly in the transport of fatty acids into the mitochondria.
This nutrient has become increasingly popular as a dietary supplement for weight loss, athletic performance, and cognitive enhancement.
However, it's crucial to understand how to take L-carnitine safely and effectively to get the most benefit.
This article will guide you through the optimal dosages, timing, and forms of L-carnitine, as well as potential side effects and precautions.
Disclaimer: Always consult with a healthcare professional before starting any new dietary supplement, including L-carnitine.
Types of L-Carnitine

L-carnitine comes in several forms, each with its own specific benefits:
L-Carnitine Tartrate: Commonly used for athletic performance and recovery.
Acetyl-L-Carnitine (ALCAR): Known for its neuroprotective benefits; often used to improve cognitive function.
Propionyl-L-Carnitine: Generally used for improving blood flow and cardiovascular health.
Dosage Guidelines

Weight Loss and Athletic Performance: 2-4 grams per day.
Cognitive Support (ALCAR): 600-2,500 mg per day.
Cardiovascular Health: 1-2 grams per day.
How to Take L-Carnitine

Timing
For Weight Loss: Take L-carnitine in the morning on an empty stomach or 30 minutes before workouts.
For Athletic Performance: Take it 30-60 minutes before exercise.
For Cognitive Support: Spread dosages throughout the day, ideally without food.
For Cardiovascular Health: Take with meals, unless otherwise advised by your healthcare provider.
With or Without Food?

Most forms of L-carnitine are better absorbed when taken on an empty stomach.
However, some people may experience stomach discomfort and may prefer to take it with a small meal.
Supplement Form
L-carnitine is available in capsule, powder, and liquid forms. Choose the form that you find most convenient.
Potential Side Effects

While L-carnitine is generally considered safe when taken within recommended dosages, some potential side effects include:
Nausea
Vomiting
Diarrhea
Cramps
A fishy body odor
Precautions

Pregnancy and Nursing: Not enough studies have been conducted to ensure its safety for pregnant or nursing women.
Kidney and Liver Conditions: Consult your healthcare provider if you have any renal or hepatic issues.
Interaction with Medication: L-carnitine may interact with certain medications, such as anticoagulants and thyroid medication.
Conclusion


L-carnitine can be a useful supplement for various health goals, including weight loss, athletic performance, and cognitive function.
However, it's essential to understand the correct way to take it, including dosage, timing, and precautions.
Always consult a healthcare professional for personalized advice.