Sports Nutrition for Ectomorphs: Fueling for Success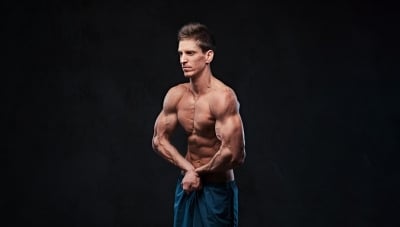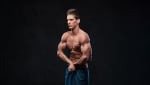 Ectomorphs are naturally lean individuals, often characterized by a slender build and fast metabolism.
Their unique physique and metabolic rate can pose challenges when it comes to gaining muscle and weight.
But with the right nutrition and training, ectomorphs can achieve their sports performance and physique goals.
Let's delve into the specifics of sports nutrition tailored for ectomorphs.
Understand Your Body Type

Ectomorphs typically have:
A narrower frame and thinner bones.
Less natural muscle mass and body fat.
A faster metabolic rate.
This body type can make it more challenging to gain weight and muscle. However, understanding and adjusting one's nutrition can make all the difference.
Caloric Intake

Ectomorphs burn calories at a faster rate.
To gain muscle and weight, a calorie surplus is essential.
This means consuming more calories than your body burns daily.
Tips for Increasing Caloric Intake:
Frequent meals: Eat 5-6 smaller meals throughout the day.
Calorie-dense foods: Opt for whole foods like nuts, seeds, avocados, and oils. They offer a lot of calories in small portions.
Healthy smoothies: Combine fruits, nut butter, seeds, protein powder, and milk or a milk alternative.
Macronutrient Breakdown

It's not just about eating more calories, but about getting the right kind.
Carbohydrates: Ectomorphs can benefit from a higher carb intake due to their fast metabolism. Focus on complex carbs like oatmeal, quinoa, brown rice, and starchy vegetables.
Protein: Essential for muscle repair and growth. Aim for lean proteins like chicken, fish, tofu, and legumes. A good rule of thumb is 1.2 to 2.2 grams of protein per kilogram of body weight.
Fats: Healthy fats support calorie intake and hormone production. Include sources like avocados, olive oil, nuts, and fatty fish.
Timing is Crucial

Pre-workout: Consume a carb-rich snack or meal 1-2 hours before training to fuel your session.
Post-workout: Have a protein and carb-rich meal or shake within 30 minutes after training to promote recovery and muscle growth.
Hydration

Water plays a crucial role in muscle function and recovery.
Aim for at least 8-10 glasses a day and more if you're sweating profusely during workouts.
Supplements

While whole foods should be the primary source of nutrition, some supplements can be beneficial for ectomorphs:
Protein powder: Convenient way to meet protein needs.
Creatine: Can help increase muscle size and strength.
Branched Chain Amino Acids (BCAAs): May aid in muscle recovery.
Listen to Your Body

Monitor your progress, and adjust accordingly.
If you aren't seeing desired results after several weeks, you might need to further increase your caloric intake.
Conclusion

Sports nutrition for ectomorphs is all about understanding the unique challenges and needs of this body type.
With proper fueling, consistent training, and dedication, ectomorphs can achieve their performance and physique goals.
Always consult with a registered dietitian or nutritionist when making significant changes to your diet or supplement regimen.