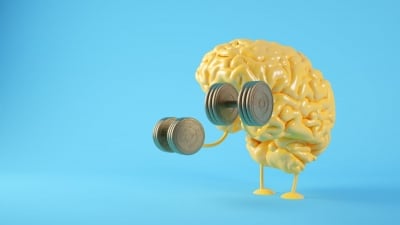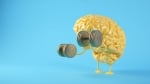 Muscle memory is a frequently used term, particularly in the context of sports, playing musical instruments, and physical training.
It's what allows skilled pianists to play complex pieces without consciously thinking about each note, or lets a baseball player intuitively know how to adjust his swing based on the incoming pitch.
But what exactly is muscle memory, and how does it work?
This article delves into the science and significance of muscle memory in humans.
What is muscle memory?

At its core, muscle memory isn't about your muscles "remembering" anything.
Instead, it's about the neural pathways that are formed in the brain as a result of repetitive practice.
Over time, certain tasks become more automatic and require less conscious thought.
There are two primary types of muscle memory:
Procedural memory: This is the long-term memory of skills and procedures or "how to do things". Riding a bike, typing on a keyboard, or playing the guitar relies on procedural memory.
Adaptative memory: This refers to how our muscles remember certain levels of strength or endurance. When someone stops exercising for a while and then returns to it, they often regain their strength or muscle size more quickly than someone who's starting fresh.
The science behind muscle memory

When you repeatedly practice a movement, several things happen:
Neural optimization: The brain starts to better understand the required sequence of muscle contractions and relaxations
Over time, the movement becomes smoother and more efficient.
Myonuclei accumulation: When muscle fibers grow (as through resistance training), they accrue more cell nuclei (called myonuclei).
If training stops and muscle size decreases, these nuclei don't disappear right away. This might explain why it's easier to regain muscle after a period of inactivity.
The role of the brain and benefits of muscle memory

The cerebellum and the basal ganglia are two brain regions deeply involved in motor learning and muscle memory.
The cerebellum helps in fine-tuning movements and coordination, while the basal ganglia are essential for habit formation and procedural learning.
Benefits of muscle memory:

Efficiency: As movements become automatic, they become more fluid and require less conscious effort, allowing individuals to perform tasks more effortlessly.
Skill Retention: Even after prolonged periods without practice, individuals can often quickly relearn and perform tasks, thanks to the neural pathways they formed earlier.
Confidence Boost: As skills become second nature, individuals often feel more confident in their abilities, which can further enhance performance.
Developing muscle memory

Developing muscle memory requires consistency, repetition, and focused practice.
Here are some steps to cultivate it:
Start Slow: Begin with slow, deliberate repetitions of the movement or skill.
Stay Consistent: Regular practice, even in short sessions, is key to building and retaining muscle memory.
Mindful Practice: Being mentally present and attentive during practice can enhance muscle memory formation.
Rest and Recovery: Giving your muscles and brain time to recover ensures better retention and avoids fatigue and injury.
Conclusion

Muscle memory plays a fundamental role in our ability to master and retain physical skills.
While the term might be a bit of a misnomer, the processes at play—ranging from neural optimization to myonuclear accumulation—are fascinating examples of how adaptable and remarkable the human body is.
Whether you're learning a new sport, instrument, or physical task, understanding and harnessing muscle memory can be a game-changer in your journey toward proficiency.