Nutrition for Building Lean Muscle Mass: A Comprehensive Guide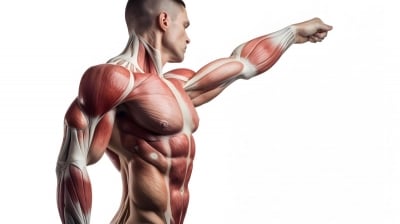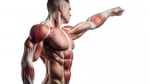 Building lean muscle mass is a common goal for fitness enthusiasts, athletes, and anyone looking to improve their physical health.
While a well-structured workout regimen is crucial for achieving this goal, nutrition plays an equally important role.
Without adequate nutritional support, your muscles cannot repair, recover, and grow, effectively limiting your progress.
In this comprehensive guide, we will explore the essential elements of nutrition that will help you build lean muscle mass.
Calories: The Energy Factor

The basic rule for building muscle mass is that you need to consume more calories than you burn.
However, this doesn't mean you can eat anything and everything.
The quality of calories matters, too. Here's the breakdown:
Carbohydrates: The primary source of energy. Look for complex carbohydrates like whole grains, fruits, and vegetables.
Protein: Essential for muscle repair and growth. Opt for high-quality protein sources like lean meats, fish, eggs, and plant-based proteins like lentils and chickpeas.
Fats: Necessary for hormone production, including hormones like testosterone that are involved in muscle growth. Avocado, nuts and seeds, and oily fish are excellent sources.
The Caloric Surplus


A caloric surplus is the extra calories you need to consume to promote muscle growth.
A surplus of about 250-500 calories per day is usually recommended for healthy muscle gain.
Macronutrient Ratio

The ideal macronutrient ratio varies from person to person, depending on factors like age, metabolism, and type of physical activity.
A common starting point is the 40/30/30 rule: 40% carbs, 30% protein, and 30% fat.
However, this should be tailored to individual needs.
Protein Intake
For muscle growth, aim for at least 1.6 to 2.2 grams of protein per kilogram of body weight.
This ensures that your body has enough amino acids, the building blocks of protein, for muscle repair and growth.
Timing Matters: Pre and Post-workout Nutrition

Eating the right foods at the right time can make a significant difference in muscle gains:
Pre-Workout: A balanced meal 2-3 hours before exercise can provide sustained energy. Opt for a combination of protein and complex carbs.
Post-Workout: Consuming a protein-rich meal or shake within two hours after exercising helps kickstart the muscle repair process.
Micronutrients and Supplements

Don't overlook the importance of vitamins and minerals, which are essential for various physiological processes, including muscle function and recovery.
Vitamin D: Helps with protein synthesis.
Magnesium: Important for muscle contraction and relaxation.
Zinc: Involved in hormone regulation.
Supplements
While whole foods should be your primary source of nutrients, supplements like whey protein, creatine, and branched-chain amino acids (BCAAs) can provide extra support.
Hydration


Water is crucial for nearly every bodily function, including aiding in the digestion and absorption of nutrients.
Aim for at least 3 liters per day, more if you are highly active or live in a hot climate.
Planning and Monitoring

Meal Prep: Prepare your meals in advance to make sure you're hitting your nutritional goals.
Track Your Progress: Use apps or a food diary to keep track of what you're eating.
Consult a Professional: For personalized advice, consult a registered dietitian or a healthcare provider.
Final Thoughts

Building lean muscle mass is a multifaceted endeavor that requires a careful balance between exercise and nutrition.
A diet rich in high-quality proteins, carbohydrates, and fats, coupled with proper timing and the right supplements, can significantly enhance your muscle-building efforts.
Remember, consistency is key, so make a plan and stick to it.