Never Eat These 6 Foods If Your Joints Hurt: An Athlete's Guide to Diet and Nutrition Plus Steps for Healthy Joints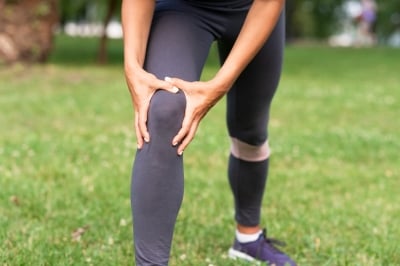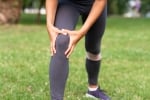 Joint health is a linchpin of an athlete's performance and longevity in their sport.
Beyond just the foods we consume, there are holistic steps every athlete can take to ensure their joints are at peak health.
Let's delve deeper into dietary considerations and how they combine with everyday habits to support joint health.
Dietary Considerations for Joint Health

Sugary Foods and Beverages:
Why Avoid: High sugar intake increases advanced glycation end-products (AGEs), leading to oxidative stress and inflammation.


Athlete's Note: Rehydrate post-workout with alternatives to sugary sports drinks like electrolyte tablets or coconut water.

Processed and Red Meats


Why Avoid: These meats contain chemicals like nitrites that can trigger inflammation.


Athlete's Note: Focus on lean proteins for muscle recovery without the inflammatory side effects.

Refined Carbohydrates


Why Avoid: These can trigger AGEs and stimulate inflammatory responses.


Athlete's Note: Opt for complex carbs to fuel your training.

Fried Foods
Why Avoid: Frying introduces AGEs and ups the omega-6 fatty acid content.


Athlete's Note: Prioritize grilled, baked, or steamed dishes for steady energy.

Dairy Products
Why Avoid: Potential inflammatory effects, especially for those sensitive to dairy.


Athlete's Note: Consider dairy alternatives for essential vitamins and minerals.

Excessive Alcohol
Why Avoid: Can cause inflammation and hamper tissue repair.


Athlete's Note: Consume in moderation and stay hydrated.
Basic Steps for Healthy Joints

Regular Exercise
While this might seem counterintuitive, the right kind of exercise can strengthen the muscles around joints, providing added support.
Low-impact exercises such as swimming, cycling, or walking can be especially beneficial.
Maintain a Healthy Weight

Excess weight puts additional strain on your joints, especially those in the lower body like knees and hips.
By maintaining a healthy weight, you reduce undue stress on these joints.
Stay Hydrated

The cartilage in our joints is mostly water.
Keeping hydrated helps ensure this cartilage can do its job in cushioning our joints.
Include Omega-3 Fatty Acids in Your Diet

Foods rich in omega-3s, like fish, flaxseeds, and walnuts, have anti-inflammatory properties that can help ease joint pain.
Prioritize Posture

Proper posture reduces strain on your joints, especially in the spine, neck, and knees.
Athletes should focus on maintaining good posture both in their sport and daily activities.
Regularly Stretch and Warm-Up

Before any activity, ensure you warm up properly.
Post-exercise, take the time to stretch.
This routine helps in maintaining joint flexibility and reducing the risk of injury.
Use Proper Gear

Athletes should ensure they have the right equipment, especially footwear.
Shoes that provide proper support can significantly reduce joint stress.
Supplement Wisely

Consider supplements like glucosamine, chondroitin, or MSM, which some studies suggest might support joint health.
Always consult with a healthcare provider before starting any new supplement.
Conclusion

Joint health extends beyond mere dietary choices.
By integrating a comprehensive approach that combines thoughtful nutrition with daily habits and practices, athletes can ensure they give their joints the best chance for optimal function and longevity.
Proper care, mindful movement, and the right fuel come together to support joint health at every stage of an athlete's career.