How Do We Choose BCAAs: An In-depth Guide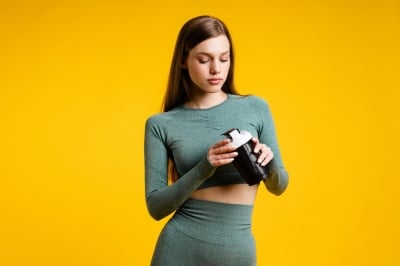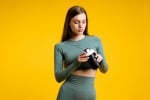 Branched-Chain Amino Acids (BCAAs) comprise three essential amino acids: leucine, isoleucine, and valine.
Popular among athletes and fitness enthusiasts, BCAAs are believed to enhance muscle recovery, decrease muscle soreness, and boost muscle protein synthesis.
However, with the myriad of options available in the market, choosing the right BCAAs can be daunting.
This article aims to guide you through the decision-making process.
Why Choose BCAAs?

Muscle Recovery: Intense physical training can lead to muscle damage, and BCAAs can help accelerate muscle repair and growth.


Reduce Muscle Soreness: BCAAs may reduce the severity and duration of delayed onset muscle soreness (DOMS).


Energy and Endurance: Some research suggests that BCAAs can help prevent fatigue during prolonged exercise.


Protein Synthesis: BCAAs, especially leucine, stimulate muscle protein synthesis which is crucial for muscle growth.
How to Choose the Right BCAAs

Ratio of BCAAs: The standard ratio is 2:1:1 (leucine: isoleucine: valine).
However, some products offer ratios like 4:1:1 or even 8:1:1, highlighting the increased leucine content.
The right ratio largely depends on individual goals, but the 2:1:1 ratio is generally accepted and backed by most research.


Ingredients: Opt for BCAAs that have a clear list of ingredients.
Avoid those with excessive fillers, additives, or artificial colors.
Natural ingredients are preferable.


Form: BCAAs come in various forms – powder, capsules, and tablets.
Powders allow for customization of dosage and are easily mixed with other supplements, while capsules and tablets offer convenience.


Flavor and Taste: If you're opting for powdered BCAAs, they come in a variety of flavors.
It's worth checking reviews or trying sample sizes to find a flavor you prefer.

Price: While price is a factor, it shouldn't be the only one.
More expensive doesn't always mean better, but extremely cheap BCAAs might compromise on quality.


Brand Reputation: Choose a reputable brand.
Research user reviews, product testing, and brand history to ensure quality and efficacy.


Additional Nutrients: Some BCAAs are fortified with other nutrients like vitamins, electrolytes, and other amino acids.
Depending on your needs, these can offer additional benefits.


Source: Vegan or plant-based BCAAs are available for those who are concerned about animal-derived ingredients.
Dosage


It's crucial to follow the recommended dosage on the product label or consult with a healthcare or nutrition expert.
Typically, 5-10 grams of BCAAs pre, post, or during a workout is recommended.
Conclusion


Choosing the right BCAAs is an integral part of achieving your fitness goals.
By considering the factors mentioned above, you can ensure that you're making an informed decision tailored to your individual needs.
Always remember to consult with a healthcare or nutrition expert before incorporating any supplement into your routine.