Strength Training and Its Implications for Schizophrenia: A Preliminary Exploration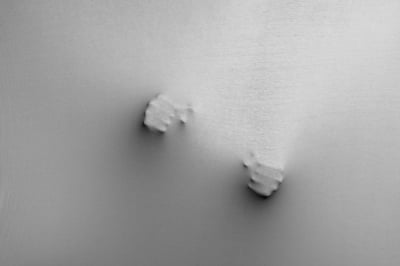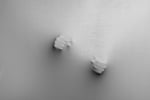 Disclaimer: It's important to note that while exercise, including strength training, has been linked to numerous health benefits, the term "cure" is strong and may be misleading.
The current evidence does not conclusively support strength training as a definitive "cure" for schizophrenia.
However, there are promising insights into the potential benefits of strength training for those with the condition.

Introduction
Schizophrenia is a chronic mental disorder characterized by distorted thoughts, emotions, and behaviors, often manifesting as hallucinations, delusions, and cognitive impairments.
While antipsychotic medications are the primary treatment approach, research has been delving into the benefits of adjunct therapies, including exercise.
One of the areas that have gained interest is the role of strength training.
The Potential Benefits of Strength Training for Schizophrenia

Neurochemical Changes: Exercise, including strength training, releases endorphins, dopamine, and serotonin, neurotransmitters that play a role in mood regulation and pleasure. Given the dopamine dysregulation in schizophrenia, exercises that stimulate its production can potentially benefit individuals with the disorder.
Cognitive Enhancement: Strength training, like other forms of exercise, has been linked to improved cognitive function in various populations. Given the cognitive deficits commonly seen in schizophrenia, strength training could offer potential cognitive benefits.
Stress Reduction: Physical activity can reduce levels of the stress hormone cortisol. As stress can exacerbate symptoms of schizophrenia, interventions that reduce stress are beneficial.
Improved Self-Esteem: Achieving milestones in strength training can boost confidence and self-esteem, which are often compromised in individuals with schizophrenia.
Weight Management: Many antipsychotic medications lead to weight gain, which can further impact the physical and mental health of individuals with schizophrenia. Strength training can be a component of a weight management strategy, which also benefits metabolic health.
Current Research

While the correlation between general exercise and improved mental health is well-established, fewer studies focus solely on strength training in relation to schizophrenia.
Some preliminary research suggests that structured exercise programs, which include resistance training, can be beneficial for people with schizophrenia, leading to reductions in psychiatric symptoms, hospitalizations, and improvements in overall well-being.
However, there is a need for more controlled studies focusing solely on strength training's potential benefits for this specific population.
Challenges

Adherence: Starting any exercise program can be challenging, and individuals with schizophrenia might face additional hurdles, such as motivation, due to their condition.


Overstimulation: Intense workouts might be overwhelming for some, potentially leading to increased anxiety or agitation.


Medical Complications: People with schizophrenia might have coexisting health issues due to medication or lifestyle factors, which need to be considered before starting any exercise regimen.
Conclusion

While it's promising to explore the potential benefits of strength training for individuals with schizophrenia, it's crucial to approach the topic with caution and nuance.
Labeling strength training as a "cure" is premature and might raise false hope.
However, as an adjunct therapy, it offers potential benefits that warrant further investigation.
As always, any exercise regimen should be discussed with and monitored by healthcare professionals.