How to Choose a Quality Omega 3-6-9 Complex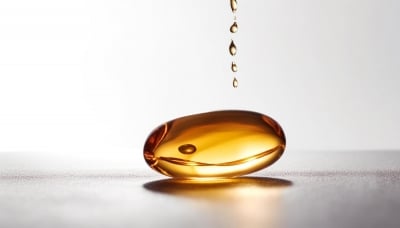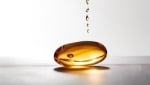 Omega fatty acids are crucial for various functions in the body, from cellular function and brain development to inflammation and mood regulation.
Omega 3-6-9 complexes are popular supplements that combine three of the most essential fatty acids.
However, not all supplements are created equal.
Here's how to choose a high-quality Omega 3-6-9 complex:
Understand the Differences

Before diving into the criteria for selection, it's vital to understand the distinctions between Omega-3, Omega-6, and Omega-9.
Omega-3 Fatty Acids are polyunsaturated fats, and the most notable are eicosapentaenoic acid (EPA), docosahexaenoic acid (DHA), and alpha-linolenic acid (ALA). They are mostly found in fatty fish, flaxseeds, and walnuts.
Omega-6 Fatty Acids include linoleic acid (LA) and are commonly found in vegetable oils, poultry, and eggs. They are also polyunsaturated fats.
Omega-9 Fatty Acids, such as oleic acid, are monounsaturated fats found in animal fats and vegetable oils, notably olive oil.
Source of Omega-3

The source of omega-3 is pivotal. For the highest quality:
Marine-based Omega-3 (EPA and DHA) from wild-caught fish is often deemed superior due to its direct bioavailability.
Plant-based Omega-3 (ALA) sourced from flaxseed or chia seeds is beneficial but needs to be converted to EPA and DHA in the body, which occurs at a low rate.
Look for Purity and Authenticity


Ensure the supplement is free from heavy metals, PCBs, and other contaminants.
High-quality products will undergo third-party testing and might have a Certificate of Analysis (COA) to verify purity.
Check the Ratio


The typical Western diet is often skewed towards an overabundance of Omega-6 and a deficit of Omega-3.
While it's beneficial to have all three omegas, a quality supplement should emphasize Omega-3 more than Omega-6, given the latter's prevalence in our diets.
Read the Ingredients List


Avoid supplements with added fillers, artificial colors, or unnecessary additives.
The simpler the ingredient list, the better.
Opt for Cold-Pressed Oils


Cold-pressed oils retain their nutritional value as they aren't exposed to high heat during processing.
This method helps in preserving the integrity of the fatty acids.
Consider Packaging


Omega fatty acids are sensitive to light, heat, and air.
Choose supplements that come in dark bottles and consider storing them in a cool, dark place or the refrigerator.
Examine the Expiry Date and Transparency from the Manufacturer

Fats can go rancid, so always check the expiration date and ensure that you're getting a fresh product.


Brands that are transparent about their sourcing, manufacturing practices, and provide details about their testing are more reliable.
Reviews and Recommendations


Do some research.
Reviews from other customers, recommendations from health professionals, or certifications from reputable organizations can point to the quality of the supplement.
Conclusion


Choosing a quality Omega 3-6-9 complex is essential for maximizing its potential health benefits.
By being a discerning consumer and using the tips above, you can ensure you're investing in a supplement that's beneficial for your health.
Remember, as with any supplement, it's always a good idea to consult with a healthcare professional before starting a new regimen.