How Do We Choose Glutamine?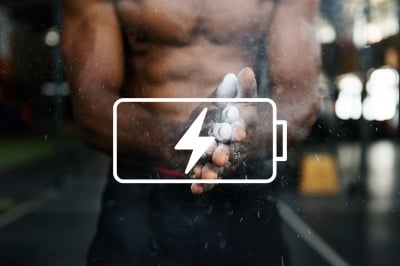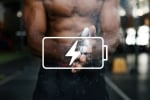 Glutamine, a non-essential amino acid, has a range of benefits for the body.
It plays an essential role in the immune system, supports gut health, aids muscle growth and recovery, and provides various other functions that promote optimal health.
Because of these benefits, many people take glutamine supplements.
But with the array of choices available on the market, how does one choose the right glutamine product?
Here's a comprehensive guide to help.
Determine the Purpose

Before buying any supplement, it's crucial to identify the primary reason for its use:


Muscle Recovery & Growth: If you're an athlete or bodybuilder, you might be looking for glutamine to help with muscle recovery post-workout.


Gut Health: Those with digestive issues might use glutamine to strengthen the intestinal walls and promote a healthy gut.


Immune Support: People wanting to boost their immune system, especially during illness, might benefit from glutamine supplementation.
Choose the Form

Glutamine comes in various forms, with the most popular being L-Glutamine.
The "L" denotes the molecule's configuration, which is most bioavailable and beneficial to the body.
You'll also find glutamine peptides, which are bonded with other amino acids, offering better absorption.
Choose based on your body's needs and preferences.

Purity & Quality
Look for products that are free from additives, fillers, and artificial ingredients.
A pure L-Glutamine powder without any additives is often a great choice for maximum potency.
Check the Dosage
Typical dosages range from 5g to 10g per day, depending on your needs.
Some might require more, especially athletes.
It's always best to start with a lower dosage and increase as needed, and consulting a healthcare professional can offer guidance tailored to your specific circumstances.

Brands & Reputation
Choose reputable brands known for their quality and purity.
Read reviews, ask for recommendations, and do your research.
A trusted brand usually adheres to stringent quality controls and provides a consistent product.
Certifications
Depending on your preferences, you might look for certifications like:
Non-GMO: Assures that the product doesn't contain genetically modified organisms.
Certified Organic: Ensures the product is free from synthetic additives.
Third-Party Tested: Validates the product's purity and quality.

Price
While it's essential to find a product within your budget, it's equally crucial not to compromise on quality for the sake of saving a few dollars.
Often, very cheap products might use fillers or lower quality ingredients.
Capsules vs. Powder
Glutamine is available both in capsule and powder form:
Capsules: Convenient, especially for those on the go. They provide a pre-measured dose.
Powder: Offers flexibility in dosage. It's also usually more cost-effective and can be mixed with drinks or shakes.

Allergen Considerations
If you're sensitive to certain ingredients, ensure that the glutamine product you choose is free from common allergens like gluten, dairy, or soy.
Check the Expiry Date
Supplements have shelf lives.
Always check the expiry date to ensure you're consuming a fresh product.
Conclusion

Choosing the right glutamine requires a bit of research and understanding your body's needs.
Always remember that while supplements can offer added benefits, they shouldn't replace a balanced diet and regular medical check-ups.
Before starting any supplement regimen, it's wise to consult with a healthcare professional.