How to Choose Support for Joints and Ligaments: A Guide for Athletes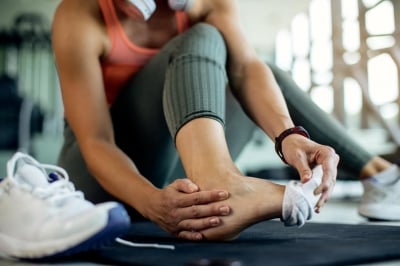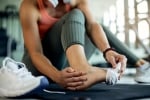 In the realm of sports and fitness, the physical strain that athletes place on their bodies can lead to increased wear and tear on their joints and ligaments.
This can result in pain, inflammation, reduced range of motion, and even injuries.
Whether you're a professional athlete, a weekend warrior, or just starting on your fitness journey, understanding how to choose the right support for your joints and ligaments can make a significant difference in your overall performance and well-being.
Understand Your Needs

Assess Your Activities: The type of support you need largely depends on the activity you engage in. For example, a long-distance runner might need different joint support than a weightlifter.


Previous Injuries: If you've previously suffered from joint or ligament injuries, you'll need to factor this into your decision. Previous injuries can make certain areas more susceptible to re-injury.


Current Pain or Discomfort: Pay attention to your body. If you're experiencing pain or discomfort in certain areas, that's a sign that you need additional support.
Types of Support

Braces: These are designed to stabilize a joint and prevent harmful movement. They can be especially useful for athletes who've had previous injuries.


Tapes and Wraps: Used frequently in sports like boxing or volleyball, they offer localized support to specific joints or muscle groups.


Compression Sleeves: These are good for reducing inflammation and providing consistent pressure on a joint or muscle group. They're popular among runners and basketball players.


Orthotics: Designed for the feet, orthotics can help distribute pressure more evenly and improve posture and alignment, critical for sports that involve running.
Get Professional Advice

Physiotherapist: They can assess your biomechanics and recommend specific supports to enhance your movement and reduce injury risk.


Sports Medicine Doctor: Especially for high-performance athletes, consulting with a sports medicine specialist can provide insights tailored to your specific needs and sport.


Trainers and Coaches: If you're part of a sports team or have a personal trainer, they can often provide advice based on their experience with other athletes.
Quality Over Price

It's tempting to go for cheaper options, but when it comes to joint and ligament support, quality is paramount.
A high-quality brace or wrap will provide consistent support, be more durable, and be more comfortable during prolonged wear.
Try Before You Buy

It's essential to ensure a good fit for any support you're considering.
If possible, try on different brands and types to see what feels most comfortable and provides the necessary support for your activity.
Regular Maintenance

Even the best supports wear out over time.
Regularly check your supports for signs of wear and tear and replace them when needed.
Clean them as directed to maintain their functionality and prolong their lifespan.
Consider Additional Therapies

Apart from physical supports, therapies like physiotherapy, massage therapy, or acupuncture can offer additional support and healing for stressed joints and ligaments.
Incorporate these therapies as part of a holistic approach to joint health.
Conclusion

For athletes, joint and ligament health is paramount.
The right support can make the difference between a career-ending injury and a long, fruitful career in sports.
Invest time in understanding your needs, seek professional advice, and prioritize quality to ensure you get the support you need.
Your body, and your performance, will thank you.